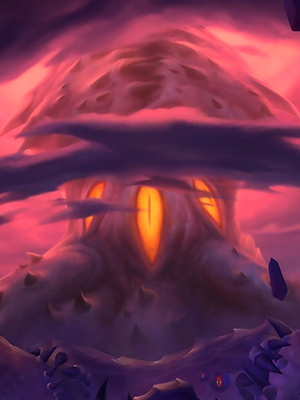 Sethraliss Summer Update !
Greetings Sethraliss !
Summer has started, and that means holidays, sun and good times !
Apart from the expected release of Ny'alotha's fourth and final wing (that includes no less than an old god, heh) we also wanted to do something special that has never been done before. Because we know it can feel tiring having to wait for a next expansion (we are doing our best believe us !), with only a few raid bosses added regularly on a patch some of you have already covered back and forth.
Therefore, we've decided to do two things that will start this week:
Summer-long changes on the realm that should benefit everyone (from the casual player to the most implicated) Weekend "events" (from friday afternoon until monday morning so you can't miss it) that should give an additional incentive to play ! On top of that, we will up the pace for Ny'alotha's Mythic Mode release, which will be released as soon as it's ready (ETA 2 weeks) instead of waiting the usual 5. With all of this, we hope to make each and everyone of you happy !
Excited ? Good ! Let's dive in !
NY'ALOTHA'S LAST WING: N'ZOTH AWAITS !
The last Wing of the raid Ny'alotha, the Waking City, called The Waking Dream opens its doors on Wednesday, July 21st at 11:00AM in LFR, NM and HM difficulties ! Both encounters have a sanity mechanic like the one present in visions: do not let it drop to 0 or you will turn to a servant !
Carapace of N'zoth
, where you will have to defeat the Fury of N'zoth before it manages to flee, so you can get access to the old god!
N'zoth the corruptor
, the final fight of the raid ! The encounter will consist of 3 phases and will push your team to the extreme!
As mentioned in the intro, we will try to release the full Mythic Mode of the raid as fast as possible, so practice as much as you can in the meantime !
SUMMER EVENT !
With the image right above, you probably got an idea of our first event for the whole summer, but this is far from being over !
As we said at the beginning of the post, we are going to have several things implemented tomorrow Thursday 15th:
The EXP x10 will be enabled on Sethraliss but also on all of our other realms until at least September 1st The 'Echoes of Ny'alotha' currency will be enabled so you can start gathering them for next Wednesday with the raid wing's release MOTHER in the chamber of the heart will sell corruptions & will also allow you to get essences on your alts if you obtained the rank 3 on another character ! You can find more info regarding the corruptions sold
here
. Every week, the first vision you will do will grant you automatically one free vessel whether you clear it or not: that way you can do another one right away ! Winning a Battleground will award 500 azerite and 500 coalescing visions, while winning an epic BG will grant twice the amounts ! Every week, if you clear the highest key on a given dungeon (only 10 keys count), you will be awarded 10000 gold, as well as 1000 azerite and 2000 coalescing visions. The Warmode bonus for experience, azerite and reputation is increased by 20%: time to turn it on to farm more efficiently ! In LFR & NM difficulties, the individual loot chances on each boss will be increased by 20% Not bad right ? But wait, there's more coming up every weekend from Fridays 4:00PM until Mondays 10:00AM:
The lootrate will be x2 for every non-gear item & azerite gains will be doubled while every MM run will grant 1 additional loot for the whole group. The chances to get corrupted gear in MM , Raid BoPs, World Quests and PVP activities will be doubled Custom World Bosses will be spawned in Coldarra (Northrend) with exclusive rewards ! On top of it all, we will try to coordinate all of our teams to propose some wide-scale events in game where everyone will be able to participate to earn cool rewards ! A moment of fun to relax from time to time, which on top of that grants rewards: who would refuse ?
We will edit this post like a patch note to add more information (such as events dates) and maybe even other new things added to the realm so keep an eye out !
This is our first time trying something like this, and we hope all of you will be pleased - if not by everything, at least by some of them !
Rendez-vous tomorrow to get things started, we wish everyone a nice summer
The Firestorm Team
More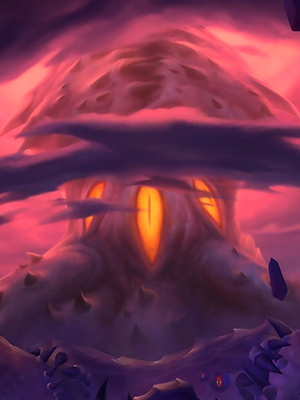 July 14, 2021
Sethraliss
Sethraliss Summer Update !
More

Firestorm
30176 like

Firestorm International
July 22, 2021
Already in place and going until Monday 26th 11:55PM we have 2 things for you:

a shop promotion, which means all firestorm points purchase will include 30 per cent extra free points! Remember that it got updated yesterday with a lot of cool new stuff!

Boris is returning in every main cities! For the first time he will boost you to level 120 with a gear strong enough to attack the high end content!

Have a nice end of the week and see you soon !

Firestorm International
July 21, 2021
The fourth and final wing of Ny'alotha is out, with Carapace of N'zoth and N'zoth the corruptor himself waiting in LFR, NM and HM difficulties !
You only have a couple weeks before the Mythic mode of the raid is fully available, so don't waste any time !

Also, the shop was updated to include:
the 2 boss items in lootboxes and individually
corruptions individually so you can get exactly the one you need !

Have a nice day and good luck for the Waking Dream wing !

Firestorm International
July 14, 2021
Greetings Firestormers!

For the whole summer, we wanted to do something we've never done before, and here it is: a summer update!
While most of it will affect solely Sethraliss, something you already know that rimes with 10 will be applied on all of our realms.

We can't possibly give you the full list here, so we urge you to head there so you don't miss anything: http://fstorm.cc/EN-Summer-Update

Things start tomorrow morning, so don't miss the GO!
We wish you all a nice summer,
The Firestorm Team.

Firestorm International
June 15, 2021
The 7 essences of 8.3 have been added to our shop !
Formless Void, Spark of Inspiration, Breath of the Dying, Strength of the Warden, Touch of the Everlasting, Unwavering Ward and Spirit of Preservation are now available in rank 3 and rank 4 !

Firestorm International
June 4, 2021
The shop has been updated to include Ny'alotha's 3rd Wing items !

They are available individually, and also included in the Ny'alotha Raid lootboxes.

Have a nice day !

Firestorm International
June 2, 2021
Ny'alotha's 3rd Wing is now available !

Fight Shad'har, Drest'agath and Il'gynoth in LFR, NM and HM difficulties: the last guardians before the old god N'zoth !

Good luck champions !

Firestorm International
May 27, 2021
It's been a while, and some of you are on holidays so we figured now would be a good time to have a SHOP PROMOTION!
Until Monday May 31st, 11:55PM server time, any Firestorm point purchase will grant 30% extra points!

To buy points: https://firestorm-servers.com/account/points
You can then spend them on the shop here: https://firestorm-servers.com/shop/index

Enjoy the sunny days, but don't forget your cream :)
Have a nice weekend !

Firestorm International
May 12, 2021
Greetings everyone!

Firestorm wishes everyone celebrating around the world a happy Eid-Al-Fitr.
May this Eid be as bright as ever.

Enjoy and Eid Mubarak to everyone!

Firestorm International
April 22, 2021
Our general maintenance is now complete and all of our services (realms, website and forums) are available !

Thank you for your patience, have a great day !

Firestorm International
April 21, 2021
!!! IMPORTANT ANNOUNCE !!!

On Thursday, April 22nd we will perform a general maintenance on all of our systems at 7:00 AM server time.
This means that for a few hours all of our realms, our website and the forums will be unavailable. On top of that Garrosh, our MoP realm will have its physical server moved to a new location, resulting in additional downtime for it.
We will keep you updated once everything is back up and ready to roll except MoP, and when it is as well !

For the past week we've been doing several smaller-sized maintenances, rest assured this one should be the last we do for a while.

Thank you for your understanding !