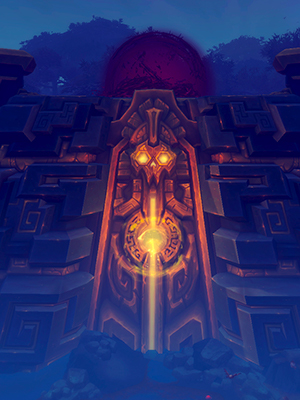 Sethraliss 1st Content Update
Hello everyone, we hope you are all enjoying our newest expansion!
We have dedicated all our time and resources to make it the best possible Battle for Azeroth private server, we're happy with the results so far, and we're continuously fixing issues that you guys might encounter to make sure the gaming experience is at its best for everyone.
Now let's talk development: When we released the realm Sethraliss, we told you guys that the first big content update would include, among other things, the first wing of Uldir: well there has been some changes!
We heard a lot of people complain that, by releasing
Uldir
wing by wing, it would cut out most of the hype a raid release is supposed to bring: the experience is different than retail, because you would be able to do the first wings several times before reaching
G'huun
(the final boss) that would be released week later, and the guild race wouldn't feel the same when you have bosses released 3 by 3, with weeks between them.
You probably know where this is going by now: We decided to release Uldir fully in one update, in LFR, Normal & Heroic difficulties (Mythic will be released later, not the next week).
Since we have 3 different developers working on the raid, this change of plan won't actually delay the update by much, and we're currently expecting to release it late April / early May.
As you may guess, releasing the full raid implies heavier testing sessions to make sure that everything works fine: this is made possible thanks to our Quality Assurance team ! If you're interested and want to help us out, feel free to
apply there
to join the team!
Now let's get to it!
ULDIR
Uldir
will be fully available in Looking for Raid(LFR), Normal and Heroic.
All the bosses, loot and achievements released in one single patch: get ready, read the strats with your guildies, and climb the
PvE ladder
that will be available on our website!
As a reminder, we will be releasing the Mythic Mode a few weeks later.
Bosses:
Taloc
Mother
Zek'voz, Herald of N'zoth
Vectis
Fetid Devourer
Zul
Mythrax the Unraveler
G'huun
MYTHIC SEASON 1
Mythic will be added: this means tougher challenges, new affixes, but also better rewards! Push your key to get the best possible gear at the end of the dungeon, and in your weekly chest. Some changes have occurred since Legion, be sure to
check them here
.
Season 1 Special Affix:
Infested
, for the rest of the affixes you
check here
.
Rewards:
DREAD GLADIATOR PVP SEASON
For those of you that thrive in the heat of PvP fights, start climbing the
ladder in 2vs2 and 3vs3
: face your opponents on the arena and prove your worth as a champion of Azeroth!
This will be the first PvP season, and will last until the second raid, Battle of Dazar'alor is released.
Here is the list of rewards
you can get while defeating your enemies.
Alongside the ranked system, you will now be able to get a weekly PvP cache, when you cap your conquest, with its rewards depending on your PvP rank: Everything you need to know can be
found here
.
Rewards of the weekly chest, based on your highest rating:
WORLD BOSSES
Face World Bosses in epic battles. Work with other Champions in order to get those big baddies down and claim their prize!
A different one will be available each week:
https://www.wowhead.com/world-bosses-in-battle-for-azeroth
With this release, we hope to give everyone new challenges to face alone or with friends, both PVE and PVP wise: more content to do every week, with better rewards.
Join the battle, get the best gear possible in the meantime to make sure you're ready for it!
Regarding other content still under development and testings, you can expect several updates (no clear roadmap yet: those will be released at different times, but no set date as of now):
- War campaign, alongside
King's Rest
and
Siege of Boralus
dungeons.
- The 2 last zones:
Stormsong Valley
in Kul Tiras, and
Vol'dun
in Zandalar
- Arathi Highlands Warfront
Thank you for your time, and we hope you are as hyped as us about this!
Have fun on Firestorm, and see you next time
The Firestorm Team.
More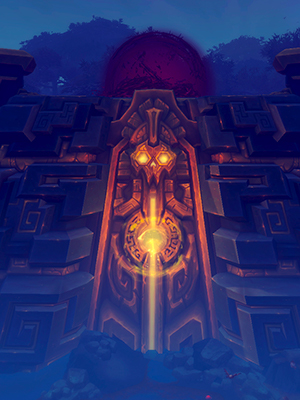 April 5, 2019
Sethraliss
Sethraliss 1st Content Update
More

Firestorm
27045 like

Firestorm International
April 19, 2019
Greetings!

For Easter, we prepared a little something for all of you: an egg hunt (updated!) and a promotion on the shop!
To read more about this, please check http://fstorm.cc/EN-Easter

Have a nice weekend and good hunt!

Firestorm International
April 16, 2019
Hey guys! We're making a new giveaway for Easter!
If you want to have a chance at winning the Magic Rooster Egg mount, and some Firestorm Points, follow the instructions there: https://gleam.io/b4SBx/easters-coming-giveaway
Good luck to everyone!

Firestorm International
April 5, 2019
L'aventure continue ! La première mise à jour de contenu de Sethraliss arrive bientôt sur Firestorm, retrouvez le descriptif complet ici: http://fstorm.cc/màj-bfa

Firestorm International
April 3, 2019
Greetings, everyone!

In the past few days, we applied a few fixes regarding generic systems on Sethraliss, and we thought we'd share them with you! Remember to check the live changelog to stay up to date with the latest fixes: https://firestorm-servers.com/changelog/bfa

General:
- We enabled the Azerite catch-up: Starting today, and every Wednesday at the same time as the ID resets, you will need 30% less azerite to get to your next Neck level. (A fix for people with negative azerite values is on its way!).
- We fixed the LFG daily reward, it now properly resets every day.
- We enabled the LFG deserter for dungeons and fixed the issue where some players using it were stuck in the dungeon loading screen.
- We fixed an issue that caused player pets to be able to attack some NPCs that the player couldn't see (because they are in other phases).
- We fixed the context of items you can buy from Magni once you are exalted, (including the items some players bought before the fix) that caused Azerite pieces to not have any traits.
- We fixed an issue that caused some players to be stuck on the quest obtained when reaching 'revered' on the Champions of Azeroth.

PVP:
- We fixed the issue that caused some players to have their honor reset when another character on the same account reached lvl 120.
- We fixed the BG daily reward.
- Your corpse is now properly relocated during BGs when the opposing team captures your current graveyard.
- We fixed Skirmishes rewards: You now have a 100% chance to get a Steel Strongbox on your first daily win, and 20% chance on each subsequent wins.
- We enabled the BG 'Seething Shore'.

Alongside those, we're still making fixes on dungeons & classes. If you spot a bug, or if some of the fixes listed above don't work properly, be sure to make a Bugtracker report: they are checked regularly by our staff members.

Thank you for your time.

The Firestorm Staff

Firestorm International
March 27, 2019
Greetings, Firestorm community!

We have applied an update on the Sethraliss shop. Now the lootboxes will grant items with ilvl 340 or more! You can check them on the Firestorm Shop: https://firestorm-servers.com/shop/index.
Do not forget that we keep adding and fixing features for the Sethraliss shop. The transmogrification items will work as intended as well and will have the correct colour when buying them on Sethraliss.
We will keep you informed if we apply more fixes!

Have a nice day.

Firestorm International
March 26, 2019
We are sorry for the downtime on Sethraliss, we are fixing the loot issue on world quest, sorry for the inconvenience

Firestorm International
March 25, 2019
Greetings, Firestorm players!

Recently, the developers have performed lots of fixes aiming to improve the dungeons quality on our Legion realm, Sylvanas!
You can see all the changes applied through this link: https://firestorm-servers.com/changelog

Our developer team will continue fixing issues reported on the Tracker of Sylvanas so we can keep providing the best service possible on our Legion expansion!

Have a great week!

Firestorm International
March 24, 2019
Hello everyone, we have been working on the instability affecting Sethraliss and a fix was applied! Hopefully, the instability was fixed but we will keep monitoring the realm to assure no further instability appears.
Thank you all and have fun in game

Firestorm International
March 22, 2019
Greetings, Firestorm players!

Today we get to talk about Sylvanas. It's no surprise that a big part of our population switched to our newest realm/expansion and therefore we want to make sure our players remaining on Sylvanas still have the best environment possible! Right now we have switched 2 of our best developers back to Legion. The goal is to fix any issues still pending there and keep providing our Legion community with the best available realm!
So, in order to ease our Sylvanas player base and facilitate group finder, raid finder and other elements of the game, we have enabled cross-faction!
- Alliance and Horde Grouping.
- World content, Dungeons and Raids with inter-faction.
- Mixed Chat channels.

We hope you have enjoyed this news. Now unite and defeat the Legion threat, Champions!

Firestorm International
March 18, 2019
Greetings, Firestorm players.

We have temporarily turned on the Debug tool, which will allow us to detect crash errors and possible system errors on the realm. As soon as we can detect them, we will fix them and turn the debugger off. It shouldn't take us much.
You may expect latency above normal or even crashes during its use.

Thanks for your patience and understanding.