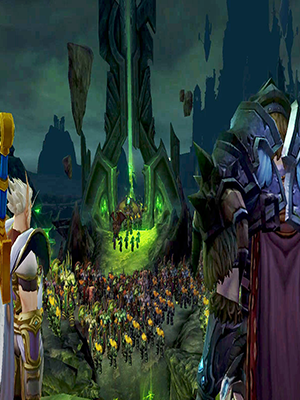 Your time has come, Public Test Realm (7.3.5)!
Hello everyone,
We have been showing you plenty of 7.3.5 previews of content that were in development over the last weeks. As we had said our Quality Assurance has been testing it nonstop to make sure it was polished as possible. The test realm will be open to everyone, starting April 13th, 2018 the realm will be fully open to everyone to help out and test. Testing is the best way we can get help from you, there is a difference between a small team of Quality Assurance testing and you, the community!
We need your help in filling in detailed reports, so we'll be making a guide for you here how to file a report on the bug tracker.
Visit the
Bug Tracker
on our Website.. Create a
New Bug Report
. Provide a Report Title, Language (English), Category, Realm, and Sub-Category. In the text box below provide the following information; Character Name (Name, Faction, Level, etc). Explain in detail the bug you have found (where did the bug happen, what phase was the bug in, etc). Please provide full details, especially if it's a bug with a spell mechanic. Explain to us how to reproduce this bug. Evidence (provide us some evidence, screenshots and YouTube videos are always a plus). We are aware that there is still issues, and our developers are working on every single issue, to make sure that the official release is amazing and wonderful to everyone! Down below are the list of features you will be able to test on the Public Test Realm;
Legion Assaults Val'shara Azsuna Highmountain Stormheim
Broken Shore Introduction and Scenario Quest lines Rares World Quests Sentinax Mage Tower Challenges; The Imp Mother's Den Thwarting the Twins The Archmage's Reckoning Feltotem's Fall The God-Queen's Fury (Under Development) End of the Risen Threat (Under Development) The Highlord's Return (Under Development)
Class Fixes Over 700 class fixes are applied; you can test your class and give us the feedback on your experience!
Artifact System Artifact Knowledge once a week (entire server). New artifact traits!
Dungeon and Raids Cathedral of the Eternal Night Tomb of Sargeras Goroth Harjatan Mistress Sassz'ine Karazhan Upper Karazhan Lower Karazhan
Leveling System World Scaling Item reward scaling Item drops scaling We are still currently working on many features, and fixing reported issues of the current ones reported to us. Our goal is to get as much feedback from you, our community as possible and get this patch as polished before releasing it to live. So, please read the information on the Bug Tracker provided to you above in the thread. Our plan is currently to release it to Sylvanas on the first week of May 2018 (May 7th, 2018).
Happy testing,
Firestorm Team
More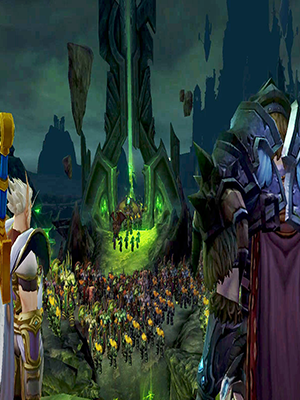 April 11, 2018
General
Your time has come, Public Test Realm (7.3.5)!
More

Firestorm
24194 like

Firestorm International
April 24, 2018
Tomorrow, we'll be ending the testing period of the Nighthold in Mythic mode. On Wednesday, April 25th, 2018 at 18:00 (CET), we will be adding loot, achievements, and Mythical ranking to our website.

Read more at: http://us.forum.firestorm-servers.com/index.php?/topic/28259-nighthold/.

If you encounter an issue with the raid, please report the issue at: http://us.forum.firestorm-servers.com/index.php?/topic/27383-the-nighthold/.

Firestorm International
April 19, 2018
After all the feedback, we have received on the bug tracker, those who were stuck on leveling or on testing content for too long on the Public Test Realm, we've decided to give you an opportunity to do your daily tests easily. The reason for waiting is that we didn't know how the 7.3.5 database would react to the new content, same as your game quality but it's all working now so it's the right moment.

You can directly now upgrade your level to 110 with a simple command, or adding an item you need or want or modify your artifact power, and even modify your player versus player honor level. To do the following, please use the following commands;

.boostlevel 110 (Levels you up to 110 with ease).
.mod honor #amount (Gives you honor levels).
.mod artifactpower #amount (Gives you artifact power of your desired amount).
.add #item (Add yourself any item you want, check on wowhead.com and know the right id).

Firestorm International
April 14, 2018
Spring arrived, use this opportunity to get +30% addition points on each purchase of Firestorm Points. The promotion is from now, Saturday, April 14th, 2018 at 12:00 (CET) until Monday, April 23rd, 2018 at 23:59 (CET).

Firestorm International
April 13, 2018
7.3.5 PTR is now up and running!
We will be waiting for your feedback!
https://firestorm-servers.com/en/report/create_report

Firestorm International
April 13, 2018
Hello, PTR 7.3.5 will be open this afternoon. Meanwhile, we leave the connection guide here so you can prepare your folders and connect as soon it comes up! http://us.forum.firestorm-servers.com/index.php?/topic/29702-connection-guide-735/
We will announce once the PTR server officially opens! Thank you for your time

Firestorm International
April 11, 2018
Champions, your time has come. Our 7.3.5 test realm awaits you and your feedback. Read more at http://us.forum.firestorm-servers.com/index.php?/topic/29678-your-time-has-come-public-test-realm-735/.

Firestorm International
April 10, 2018
Here is a short summary of an update applied on Sylvanas (Update #37.5). Read more at http://us.forum.firestorm-servers.com/index.php?/topic/29664-update-375/.

Firestorm International
April 6, 2018
Another giveaway, five people can win. All you do is have to react :tada: to the message in #giveaways and you have a chance to win one of those five prizes. Join it via http://fstorm.cc/discord