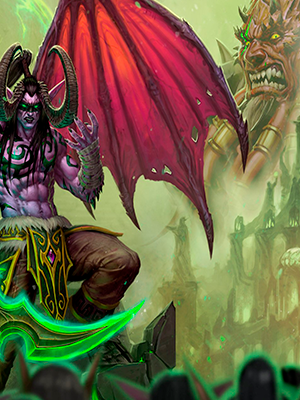 Tomb of Sargeras - First Wing
Information
• First Wing (Available)
• Loot and Achievements will be available.
• Modes: Normal and Heroic (Mythic Mode will be available within a few weeks). Aegwynn used this sacred temple of Elune to lock away the defeated Sargeras' avatar. She hoped it would remain dormant, buried deep within the earth, but the lure of power has continued to draw foul entities to this site. When Gul'dan reentered the tomb, he tore down Aegwynn's wards and opened a doorway for the Legion to invade. Now the fel army tears at the vault, hoping to reclaim their master's power.
Champions, gather your strength! Take your guild members or friends and challenge the power of the Burning Legion again! You will be able to find the three bosses available within this first wing;
http://wowhead.com/npc=115844
http://wowhead.com/npc=116407
http://wowhead.com/npc=115767
You can take part in this raid on Wednesday, May 23rd, 2018 at 18:00 (CET). If you encounter a bug or any issue with the raid, let us know by leaving the information
here
.
The following changes will be made with the addition of this raid:
The maximum item level will increase to 940 (previously: 915). The level of loot in the raid will be at least 900 and can reach upto 940. Legendary Items will now be 970 when picked up. If you already have legendary items, there is a quest available "
http://wowhead.com/quest=49473
" in which you can upgrade your legendary item.
More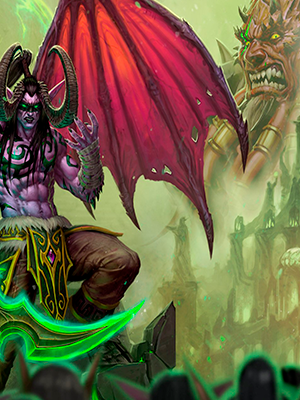 May 22, 2018
General
Tomb of Sargeras - First Wing
More

Firestorm
24455 like

Firestorm International
June 23, 2018
The latest changelog Update #16 for Garrosh is now available. To see the list of changes, additions, fixes, etc. visit http://us.forum.firestorm-servers.com/index.php?/topic/31576-update-16/!

Firestorm International
June 23, 2018
Enter our giveaway on our Discord Server and a receive a chance to win a Boris Character (max level character and starter gear). Three winners and you can choose the expansion you receive this reward on. Join it via http://fstorm.cc/discord

Firestorm International
June 18, 2018
A new arena season will be arriving on Gul'dan soon. The current arena season will come to end on June 22nd, 2018 and the awards will be distributed during the week of June 25th. Read more at http://us.forum.firestorm-servers.com/index.php?/topic/31498-guldan-new-arena-season/!

Firestorm International
June 16, 2018
Hello everyone
It's nearly Summer and for that we're bringing a weekend's promotion for y'all. From now on (16:00 Server Time) until this Monday (23:59 Server Time), get an extra 30% points from any purchases of points on our shop.

Firestorm International
June 7, 2018
Hello everyone, we're doing a new giveaway event currently for a Mount. All you have to do is react :tada: in # giveaways on our Discord! Don't miss out and win some free goodies. Prizes are on which expansion you choose it for, and three people can win this giveaway!

Sylvanas and Greymane: http://www.wowhead.com/item=137574/living-infernal-core
Gul'dan and Garrosh: http://www.wowhead.com/item=87777/reins-of-the-astral-cloud-serpent
Deathwing and Icecrown: http://www.wowhead.com/item=54811/celestial-steed

Firestorm International
June 6, 2018
Legion Realms are currently being restarted to update with the latest fixes! They will be back up shortly. Thank you

Firestorm International
June 6, 2018
Hello everyone, we will deploy a fix for the Mythic + Keystone progression not saving accordingly. We apologize for any inconvenience caused by this issue as it was an unexpected side effect from last server optimization. Thanks for your time and have a great day

Firestorm International
June 5, 2018
Hello, following Sylvanas being moved to a new and more powerful server it is now the time to do the same for Greymane! Therefore the realm will be unavailable on the 6th Jun from 00:00 CEST until approximately 03:00 CEST while we move it as well to a new upgraded server!
Thank your for your time and have a great day