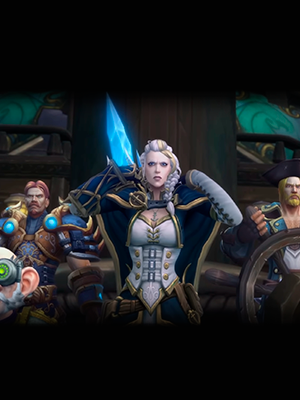 September 11, 2019
General
Devblog 8.2 + Q&A!
Hello everyone!
If you read our announcement about
Sethraliss' 3rd content update
, you're aware that for a little while now, we started working on the development of 8.1 content on a 8.2 client. At first, only a few devs were assigned to it, but now almost all of them are working on it, which also explains why our 8.0 development is lighter now (less tickets in the live changelog is one of the symptoms).
In that last announcement done in July, we mentioned that we were aiming for a release mid October: we're halfway there, so we figured it would be a good time to share with you our progress and aims for the release! The ETA of the release is now the end of October (just a slight delay in 2 months worth of development).
In the meantime, we're still taking care of Sethraliss and making sure our 8.0 version is stable, don't worry! A few developers are still monitoring it and making sure the important issues are addressed (major spell bugs, main questline / Uldir issues, etc).
As we said before, the client itself will be an 8.2 client (the latest we can), but the content we are scripting is the one directly following what you currently have on Sethraliss: 8.1 questlines, zone & raid. We do not wish to skip anything from the content part, but having an 8.2 client will allow us to keep on scripting up to 8.2 without having to update the client again, which is a huge gain of time for us. So do not worry, you won't miss on anything BFA has to offer! For those that remember our Legion's development, we did a similar thing when updating our client from 7.1.5 to 7.3.5, without skipping any of the 7.2 content.
One thing worth mentioning though is the class balance that will be taken from 8.2 right away when the 8.2 FS client is released. We're aware that this means you won't be doing the content with its related balancing, but there are several reasons that made us stick to this choice (again, the same way it was done on Legion):
It drastically reduces dev time: between each game version, a lot of balance changes are done, including removal & addition of new traits or spells: Altering one spell for 8.1, and then again when we'd get into 8.2 content would take twice the amount of time. In essence, later versions are often "better" balanced than earlier ones: some bugs or unintended features are fixed, and the strongest classes are usually slightly nerfed while the weakest are buffed, which leads to a healthier state of the game. That point is up for debate, we're aware, but it still explains why we also believed this was a good approach.
For a few weeks now, our Quality Assurance team is focussing on making reports of class changes, and our developers are fixing them. On the side, some QA members are testing the next raid,
Battle of Dazar'Alor
(most bosses have their main script done, and require feedback for adjustment).
As a reminder, you can apply to join our Quality Assurance team and help us bring out the best release possible
here
!
Here is our developer assignment at the moment:
1 dev on Sethraliss monitoring & major bug fixing
3 devs on BoD (one per wing, so 3 bosses each)
2 devs on class fixing
2 devs on the continuation of the war campaign (one for each side)
1 dev on Darkshore
1 dev on PVP invasions
Also, as you may have seen for the past months (and still ongoing) we have a few developers that work on low-level zones or older expansion questlines: Gilneas & Kezan have been rescripted, Elwynn Forest is on the way and we also have a developer working on WoD's main questline: the idea is to then rescript fully a "leveling route" that will allow you to level up from 1 to 110 as easily as you can level up from 110 to 120 on BFA's questlines. This means, broadly, scripting 1 zone of each level range available where every race can go without too much effort.
Now for the more detailed list of what's planned on our 8.2 client release!
Currently on Sethraliss, every 8.0 content short of the Island Expeditions are available. We know we announced them a while ago, but their development got delayed: rest assured, one of our developers is working on them at the moment, and 3 islands should be available at the release! As usual, when doing a client update / new expansion release, a Public Test Realm will be set up so players can test the new contents.
8.2.0 release content at launch:
8.2 Class balance
8.1 War campaign continuation
New allied races / Kultiran / Zandalari
1st wing of
Battle of Dazar'alor
New endgame zone Darkshore
Siege of Boralus
and
Kings' Rest
available on Heroic difficulty.
PVP Invasions
Azerite gear Vendor
New Azerite traits
Then, from there on we will script content as it was released on retail: 2nd and 3rd wing of BoD, then the full Mythic mode, then the 3rd Raid Crucible of Storms alongside its quests, and finally 8.2 zones.
As you noticed, we plan on releasing BoD wing by wing (like we used to on Legion) and not fully at once as we did with Uldir. We initially thought that releasing the raid all at once would help deliver a better experience for players, and this point still stands; but what we underestimated was the impact in terms of workflow: It's harder to test all the bosses at once for the QA, and harder for the developers as well, who have to make some bug fixes as long as 3 months after the boss was released. On top of that, we saw on Uldir that only a few guilds actually profited from the full release, as most were progressing (in HM at least) at a pace close to 1 wing / month, which is what we plan on doing on BoD.
Easier to test & to fix means higher quality, to the "price" of quantity. We thought we could manage it on Uldir, but it wasn't really conclusive so we're switching back to the old, more manageable way!
FIRESTORM Q&A
It's been a while since we gave you guys the chance to ask us about Firestorm, and the 8.2 client update sounds like a great opportunity! On Tuesday, October 1st 6 PM Server Time, we will be hosting a Questions & Answers on the public discord!
Its system will be the same as the previous times: We'll unlock a channel for you to post questions, then lock it and take time to answer them: there will be about 5 or 6 rounds.
Please read carefully everything in this devblog to not waste questions on stuff that we already explained!
Thank you for your time! We hope this will shed some light on the 8.2 client update!
The Firestorm Staff
More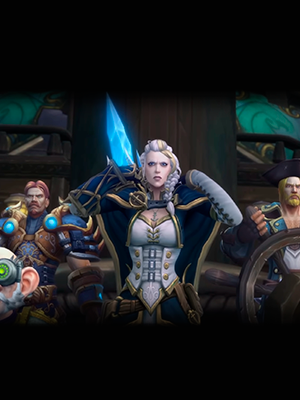 September 11, 2019
General
Devblog 8.2 + Q&A!
More

Firestorm
27921 like

Firestorm International
September 11, 2019
Greetings!

It's been a while since we kept you guys up to date with BFA's development, so we decided to make a devblog regarding the next 8.2 client update: http://fstorm.cc/EN-Devblog

On top of that, we will be hosting a Q&A on Tuesday, October 1st at 6pm Server Time to answer the questions you might have!
You can join our public Discord server through this link: http://fstorm.cc/Discord
We hope this will shed some light and make you guys eager to discover it!

See you on the Q&A!

Firestorm Team

Firestorm International
September 5, 2019
Greetings!

A month ago we had a special weekend on Sethraliss where all experience gains were multiplied by 10...
Time for round 2, this time on every realm of every expansion!
Starting tomorrow Friday 6th September 4:00PM until Monday 9th September 11:55PM, on Icecrown (WotLK), Deathwing (Cataclysm), Garrosh (MoP), Gul'dan (WoD), Sylvanas (Legion) and Sethraliss (BFA) all experience gains will be in x10!
On some of those realms, you will need to talk to 'Toran, the experience master' located in every starting zones & main cities to select the x10 experience multiplier. Toran will also allow you to reduce the multiplier if you don't want it.

We wish you a nice weekend and a happy leveling!
The Firestorm Team

Firestorm International
September 2, 2019
Greetings Firestorm Community!

The International Firestorm Staff has been working on implementing a new idea lately which is streaming its Events on Twitch.

They were asked to do that by players since a long time but we weren't giving it attention but we have been focusing on it recently and it's finally done. From now on, all events related to the International Staff will be streamed on its new Twitch channel. Don't forget that our events have been stopped for 1.5 month but it's intended so we can recheck all of the events and prepare that new channel.

The Weekly Events are starting again from either 6th, 7th or 8th of September, all announcements that are related to events will be done in a separated channel which is this one #events on Discord, you can keep yourself updated with it so you don't miss any of the events, also the announcement will include a Forum topic that contains all the information you need regarding the events such as; The explanation, Rules, Time and Rewards.

There are a lot of information about the Twitch channel and our Weekly Events here; http://fstorm.cc/EventsOnTwitch , Make sure to read it.
Our Twitch channel (FirestormEN): http://fstorm.cc/FirestormEN

Wishing you a happy day and we hope you enjoy our events!
International Firestorm Staff
The Firestorm Team.

Firestorm International
August 29, 2019
Greetings Firestormers, we have some important news!

Following last week's shop update, we still had one more thing to add on the BFA shop, and that's the *character boosts!*
We already offered different boosts ranging from lvl 10 to lvl 110, but the latter didn't come with any gear, which didn't make much sense as it was making questing difficult for characters that used it: you guys complained -rightfully- about that so we decided to improve it!

This previous lvl 110 ungeared boost has been removed from the 'buy level' BFA shop category, and a new category is now available, called *Character Boost*: in it, you will find 4 different packs available:
- Level 110 fully equipped with Antorus Gear
- Level 120 fully equipped with 340 ilvl Gear
- Level 120 fully equipped with 370 ilvl Gear
- Level 120 fully equipped with 395 ilvl Gear

All of those will allow you to pick *the gear you want in each slot* (except for the neck, the 'Heart of Azeroth' that you will retrieve during your first BFA quest) and contain all the base riding skills, alongside bags, a mount, and different bonuses; the 2 latest which worth will depend on the pack you picked.
While the 3 lvl 120 boosts are designed for people who want their character instantly ready to hop into the fray (at different thresholds, namely Mythic Dungeons (340), HM (370) & MM (395), and in a more efficient way than buying the different pieces they'd like one by one), the lvl 110 boost will be your reroll's best friend: skip all the leveling and start playing on BFA content right away!

Since Summer is coming to an end, and with those recent shop updates we also decided to have a *shop promotion! of 30%!* Starting today, Thursday 29th August 4PM until Monday 2nd September 11:55PM server time, every Firestorm point purchase will include 30% more points!
You can buy points using this link: http://fstorm.cc/Points
You can then spend them on our shop: http://fstorm.cc/FS-Shop

We wish everyone a nice holiday ending (for the lucky everyone's...) and a pleasant weekend, see you soon!

The Firestorm Team

Firestorm International
August 23, 2019
Greetings! We hope you're having a nice summer!

We made some changes to the shop, with some tweaking and additions. While this mostly concerns BFA, every expansion's shop got at least a little something!

Let's start off with the BFA exclusive changes:
- All items in the shop that were still sold as 340 ilvl got updated to 395 ilvl.
- Some loots from World Bosses & PVP gear that were missing from the shop got added!
- Lootboxes prices have gone down by 10 Points per lootbox (Mythic dungeon ones at 20, Uldir ones at 30 / piece).
- New BFA Mounts have been added! They'll be present under the shop category "BFA Mounts".

A new category has been added on the BFA shop as well: Upgrader items. Inside, you will find several different 'Upgraders':
- Tertiary Stat Upgrader (Leech, Speed or Avoidance): Allows you to add a tertiary stat of your choice on an item.
- Prismatic Socket Upgrader: Adds a prismatic socket on an item.
- Azerite Booster: Puts your Heart of Azeroth to level 35, unlocking every traits thresholds for 8.0.1 content.
- ilvl Boosters (available in 2 versions: +5 & +15): increases the ilvl of the item you use it on. Only the +15 can be used on Azerite Gear, and none of them can be used on the Heart of Azeroth. You are still limited by the realm ilvl cap.

We also heard your complaints that nothing really worth it is available in loyalty points outside of character changes (rename, race / faction change) right now. So we decided to include in this update some new loyalty points purchase options, on 3 specific things:
- Mythic Dungeon lootboxes (ilvl 365+)
- Tertiary Stat Upgrader (all 3 different ones)
- ilvl Booster +5

We hope that with those additions, retrieving your loyalty points daily feels more rewarding.

As for the changes regarding all expansions, we reviewed Mounts pricing and downscaled them (a mount that cost between 300 & 350 points before now costs 180 points for example).
On top of that, now all mounts in the shop can be part of the weekly promotion (roughly 25% discount).
You can check the Firestorm shop through this link: http://fstorm.cc/FS-Shop

We hope you'll enjoy those changes, and wish you a nice summer end!

The firestorm team

Firestorm International
August 16, 2019
Greetings, Firestorm players!

To celebrate the implementation of Arathi Highlands as part of the third content update on Sethraliss, we are starting a new giveaway! This time, 5 lucky winners will be able to choose one of the 3 following mounts. Choose your favorite and represent your faction!
You can see all the details and take part in the giveaway here: https://gleam.io/UiTYm/arathi-highlands-giveaway

Good luck, champions, and have a great weekend!

Firestorm International
August 2, 2019
Greetings!
The x10 experience boost weekend on Sethraliss, our BFA realm just started! It will be up until Monday, August 5th 11:55PM, so you guys have time to check all the content we have!
As a reminder, our last update which included Vol'dun, Stormsong Valley & Arathi Highlands got applied last Wednesday: you can check all the info regarding the update here: http://fstorm.cc/EN-BFA-3

All newly created characters will be in x10 Exp by default, but for the others, you'll just have to talk to the NPC 'Toran, the Experience Rate Master' (present in starting zones & main cities) and choose the x10 EXP option.
You can also talk to that NPC if you wish to change your experience rate at any moment.

Also, PVP rewards from the previous seasons on Legion have been given out, congratulations to the winners! For MoP, it's still being processed (some rewards got given, but not all of them).

We wish everyone a nice weekend, and a happy leveling on Sethraliss!
The Firestorm Team

Firestorm International
July 31, 2019
Greetings!

We wanted to wrap things up for today by giving you guys a summary of what happened (and what's to come!) on all of our realms:
Garrosh (MoP): The PVP season has ended this morning, and a new one has started! The rewards will be given tomorrow or Friday.
Gul'dan (WoD): The PVP season has ended and a new one has started as well, and the rewards have been given, congratulations to the gladiators!
Sylvanas and Greymane (Legion): Same as Garrosh, the PVP season reseted, and the rewards will be given to the winners tomorrow or Friday.
Sethraliss (BFA): The 3rd content update has been applied, with Vol'dun, Stormsong Valley & Arathi Highlands! (more infos on it here: http://fstorm.cc/EN-BFA-3) We've applied a few fixes already in the afternoon, and will keep on monitoring closely to apply additional ones along the way! On top of that, do not forget our x10 EXP weekend coming on this Friday (from 4PM up until Monday 5th at 11:55PM), and take this opportunity to level up some new characters with friends!

We hope all this will bring some refreshing air on our realms, and wish you all a nice evening!

The Firestorm Team