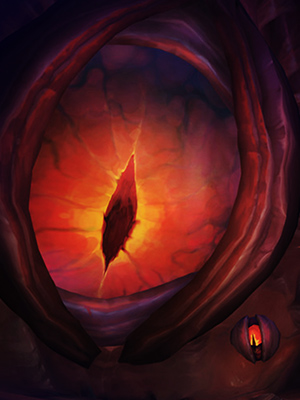 SETHRALISS 8.1.5 CONTENT UPDATE
Greetings, BFA !
Following our latest development roadmap announce, it is time for Sethraliss to receive some new content!
The release of the Mythic mode of the raid 'Battle of Dazar'Alor' marked the end of the 8.1 content (even though Jaina still hasn't been defeated, don't give up!), therefore it is now time to set our eyes on a new patch: 8.1.5, coming in hot on Wednesday, April 15th at 10AM Server Time!
It isn't as big as a round patch like 8.1 or 8.2, but it still packs some interesting stuff: let's get into it!
XAL'ATATH QUESTLINE
This questline is an introduction to the Crucible of Storms Raid, in which you will meet a very old - and not so nice - god, N'zoth.
A new kind of world quest will appear in Zuldazar and Kul'Tiras, involving Naga invasions: by doing those, you will loot the Azsharan Medallion, beginning the questline. If you played on Legion, you might remember Xal'atath, the Blade of the Black Empire, Shadow Priest's Artifact, which will play a part in this story.
At some point, N'zoth will give you a present, which you can either keep or not... But regardless of your decision, your journey has only just begun!
All the info related to the questline can be found
here
.
CRUCIBLE OF STORMS
Similar to Trial of Valor from Legion in size (this one only has 2 bosses), this raid will make you uncover the secret that lies beneath Shrine of the Storm...
What's unique about this raid is the loot you can get: there are no azerite armor, but all the gear you can get is filled with the Old God's unstable powers, and will grant you unique effects!
The raid will be available in LFR, NM & HM difficulties right away, with the Mythic Mode being added later on, as we did for BoD. Here are some guides for the 2 bosses it contains:
The Restless Cabal
Uu'Nat, Harbinger of the Void
The 2 fights will involve the relics you saw during the Xal'atath questline in different ways, so read the guides to know what to expect!
8.1.5 WAR CAMPAIGN
Each new patch allows you to move forward in the battle between Horde & Alliance, this time focussing on the aftermath of the Battle of Dazar'Alor. Jaina will be reunited with someone she hasn't seen in ages, and you will get a glimpse at the true nature of Sylvanas...
More information can be found here:
Horde 8.1.5 War Campaign
Alliance 8.1.5 War Campaign
HATI QUESTLINE
This one should please all Hunters... They received a message from Mimiron: I have wondrous news! A recent energy signature tripped several detection relays I installed after that unfortunate incident with Sargeras. I require further data to know for certain, but initial diagnostics suggest that these energies are coming from Hati! We might still be able to save him! Hati's spirit is still bound to your own, so I'll need your help. Meet me at my library in the Storm Peaks right away!
Since the sacrifice of Legion Artifacts to save Azeroth, Hati disappeared as well. Isn't it time to save him ?
Once you've rescued him, you will be able to have him back as your fellow pet in several different appearances, and even use him as a mount!
One last thing: in this patch, there is supposed to be a questline with Magni for your Heart of Azeroth: once you're revered with the Champions of Azeroth, you will be able to talk to Magni to get those sweet 10ilvl instantly! Since this quest was removed in 8.2, we won't have it working here, but its reward will work, don't worry!
This concludes our 8.1.5 Content Release preview!
We hope you're hyped for this, and as usual with any update, don't hesitate to report any issue you find to the
bugtracker
!
Our Quality Assurance team is at the moment testing 8.2 content: if you want to help improve the server, you can apply
here
or send a message to the Beastial (BFA QA Admin) or Astagan (BFA HQA) on Discord!
See you next Wednesday!
More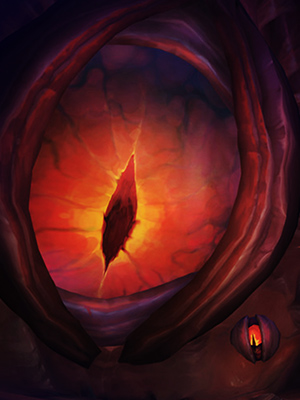 April 8, 2020
Sethraliss
SETHRALISS 8.1.5 CONTENT UPDATE
More

Firestorm
29967 like

Firestorm International
July 6, 2020
Morning BFA players!

Just a quick update to tell you that The Auction House & Mail issue that caused you to lose items has been fixed!
If you lost something because of it, you can make an in game ticket including the item names, numbers, date where you obtained them, and how (through trade or AH) and we might be able to restore some of them.
Please understand that we can only restore what we find a trace of, so you might not get everything back. Thank you for your understanding!

Firestorm International
June 28, 2020
Greetings!

Our BFA server (Sethraliss) is going to be down for 2 hours or less for maintenance tomorrow (June 29th, 2020) at 7 A.M. server time (Paris time).

Sorry for the inconveniences and have a nice day!

Firestorm International
June 17, 2020
Greetings!

Our BFA server (Sethraliss) is going to be down for 2 hours or less for maintenance tomorrow (June 18th, 2020) at 6 A.M. server time (Paris time).

Sorry for the inconveniences and have a nice day!

Firestorm International
May 25, 2020
Greetings!

A quick announcement for our BFA players: after 6 weeks of Crucible of Storms LFR, NM & HM, it's time to up the stakes!
On Wednesday, May 27th 11:00 A.M., the Mythic mode of CoS will be available!

For more information, check here: http://fstorm.cc/EN-COS-MYTHIC

Get ready to face the true power of the void, with better rewards to claim!
See you on Wednesday.

Firestorm International
May 24, 2020
Greetings Firestormers!

Firestorm wishes a very happy Eid to everyone celebrating around the world.

On this happy occasion, we came with a "Eid al-Fitr" giveaway which will be on Gleam & Discord, with a total of 20 winners, 10 on each platform.
You have time till May 28th, 2020 to participate, you will have a chance of winning 200 Firestorm Points + 1 month VIP.

To participate on Gleam, check here; https://gleam.io/mRQF8/eid-alfitr-giveaway and complete the tasks.
To participate on Discord, all you have to do is to react in the giveaways channel on Discord.
Make sure to participate on both platforms to maximize your chances!
Discord: https://discord.gg/firestorm

Enjoy and Eid Mubarak to everyone!

عيد سعيد عليكم جميعا وكل عام وانتم بخير. 😊

#HappyEid

Firestorm International
May 11, 2020
Greetings Firestormers!

Yet again we're extending the duration of our EXP x10 event until June 1st! We promise it will be the last time (or will it?)
As a reminder, this means on all of our realms you're able to put the experience multiplier to x10 by talking to the NPC "Toran, the Experience Master" located in every main cities & starting zones.

That's it for today, keep taking care of yourselves, you guys!
The Firestorm team

Firestorm International
April 24, 2020
Greetings!

Firestorm wishes all Muslim players a very happy Ramadan Mubarak
May this Ramadan be as bright as ever.

Have a nice day and Ramadan Kareem to everyone!

Firestorm International
April 22, 2020
Good morning guys!

Following our 8.1.5 content update, and the release of the Crucible of Storms raid, we have updated our shop to include its loots:
- in BoD Raid lootboxes, CoS loot has been added, so you now have a chance to get them!
- CoS items are also sold individually at ilvl 425.
- You can now select CoS items in 2 of our character boosts: the 395 ilvl and the 425 ilvl ones!

You can check everything in our shop here: http://fstorm.cc/FS-Shop

Also, regarding the end of season on MoP, WoD & Legion, the ladder has been frozen and the season has ended, congrats to all participants! We'll be finishing the wintrade checks and the new season will start within 24 hours, while the rewards will be done within a week.
Good luck to everyone for the upcoming season on those expansions!

Have a nice day, take care!

Firestorm International
April 20, 2020
Greetings MoP, WoD and Legion!

Just a quick update for you, as we've revealed the rewards for the end of the PVP season in each Expansion's post.
MoP: http://fstorm.cc/EN-MOP-SEASON-15-7
WoD: http://fstorm.cc/EN-WOD-SEASON-3-7
Legion: http://fstorm.cc/EN-LEGION-SEASON-7

You still have a bit of time to get to the higher tier, so keep it up! In the meantime, we're still handling wintrade checks, and will do so until the very end of the season.

Have a nice evening and good luck!