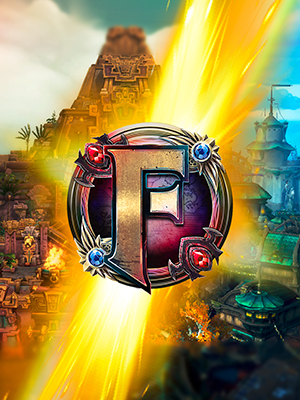 March 12, 2020
Sethraliss
BFA ROADMAP + PVP FIXES!
Greetings, BFA players!
If you're longing for information regarding the state of development on Sethraliss, this news is for you. If you occasionally (or regularly, we don't judge) play PVP, you might also enjoy to hear that we made some fixes & additions recently.
Since those will be quicker to cover, we'll start with them; then in the second part of the post we will cover everything that is currently being worked on and planned for BFA, including some broad ETAs. And before you ask, yes Island Expeditions are coming shortly! Read more about them, and a lot of other contents below.
But first, let's dive in with some already applied stuff!
RECENT PVP FIXES
Several of our developers have been working on adding some nice stuff related to PVP recently. Here is the list:
An Arena Replay NPC has been added ! Its name is Jazdaqat (it has a Valkyr appearance) and is located in 4 different places: Durotar (in front of Orgrimar) / Elwynn Forest (in front of Stormwind) / Hook Point (in Boralus Harbor) / Mugambala (in Zandalar). When talking to Jazdaqat, you will have the possibility to select a bracket (2v2 or 3v3) then a player from the top 32 of this bracket, one of his 32 last matches, and finally a character from the match to watch the replay from his point of view. Use this to learn from the best and laugh at epic fails! Rated BGs are finally working! After nearly a year, you can now embark on 10v10 battles, with 'rated' rewards (this is better than regular BGs, check it out!) The Enlistment Bonus has been added! Before queuing for regular BGs or Brawl, if your faction is outnumbered (counting players already in BG in queue) you will get a bonus to your honor and Azerite Power gains. As for Epic Battlegrounds, they always have the "call to arms" bonus, doubling your rewards! Come fight for your faction, now is the time more than ever! Queue Status display has been added: when you're in queue, you can now see how many players are currently queuing, as well as how many players are already playing the mode you're queuing in. Pretty convenient!
DEVELOPMENT ROADMAP
With the release of the Mythic Mode of the raid 'Battle of Dazar'Alor', it's a pretty big chapter of BFA that's closing. Therefore, you're probably wondering what's planned - and when you can expect it - for the future of Sethraliss: as we explained in our 8.2 client update post, we plan on following the normal order of content release. BoD was the end of 8.1 content, thus we're now looking at 8.1.5 patch content. Once this is done, we'll get to 8.2 patch content, pretty straightforward! In details, here is how things are looking so far, with estimated times added (bear in mind that they could fluctuate as time goes by, but we plan on doing those roadmaps frequently to keep you posted):
8.1.5 CONTENT - ETA 3/4 WEEKS:
Crucible of Storms: Similar to Trial of Valor from Legion in size (this one only has 2 bosses), this raid will make you uncover the secret that lies beneath Shrine of the Storm... Currently under testing by our Quality Assurance team, it will be released in LFR, NM & HM difficulties. Its Mythic Mode will then be released around a month later, as we did for BoD. There are no azerite armors to loot there, but all the other pieces have special effects, reflecting the Old Gods' unstable power: great benefits don't come without drawbacks! The Intro questline will also be fully scripted, but not mandatory to access the raid. War Campaign: you will continue where you left of, and will make a shocking discovery... Also, Lady Jaina Proudmoore will be reunited with someone she hasn't seen in ages.
8.2.0 CONTENT - ETA JUNE:
Nazjatar: All the intro questline is scripted, and testing will begin shortly. A developper has started working on the daily quests & the Bodyguard system. Once this is scripted, World Quest will be worked on, and finally the events of the zone: not all events might be available right on release, but the missing ones will be added bit by bit as they're scripted. All the rest, up to World Quests will be there though! Essence System: Your Heart of Azeroth will receive a new type of customization! You will receive your first essence during Nazjatar's intro questline, and 4 different questline "steps" will also be available on release, each of them requiring a higher level of your heart of Azeroth: at the moment, 2 out of those 4 have been scripted, and tests have started. Every way of unlocking essences will be scripted on release: PVP, PVE, questing, etc. Eternal Palace: This is the 8.2 Raid, featuring 8 bosses and Queen Azshara. The first boss has been scripted, tests will start once CoS is shipped to live. Our PVE dev team that worked on BoD is currently fixing issues & ensuring that it's in a good state, but they will soon switch to EP in order to start scripting the rest of the bosses. The first wing of the raid will ideally be released at the same time as the rest of the 8.2 content, if not then just a tiny bit after. After that, one wing will be released every 4-5 weeks as it was the case for BoD. Mechagon: 5 out of the 8 dungeon bosses have been scripted, zone development will start shortly but we're still not sure if it will be ready for the 8.2 content release. If not, it will be released a bit later. New Season: In PVP, the Notorious Gladiator season will start, while in Mythic a new affix will replace Reaping: Beguiling!
ISLAND EXPEDITIONS:
They are still under development, and undergoing testings, but things are looking good (understand really close to being released). We apologize for the time it took for them to be released, some unforeseeable events didn't help. A developer is still working full time on them, and tests are done every week: 3 islands are nearly ready while the others are still in a more "raw" state:
As a reminder, our Quality Assurance team could use your help: as you can see, there are a lot of content / systems to test!
Whether you're more familiar with raids, dungeons, questlines, professions, or classes, you can help us improve the server! You can send your application
here
(in English) and if you have questions, feel free to ask any admin on discord, or any BFA QA directly.
Thanks for your time, and we hope this cleared a few of the questions you might have had! We'll do our best to answer some additional ones in the comments below.
The Firestorm Team.
More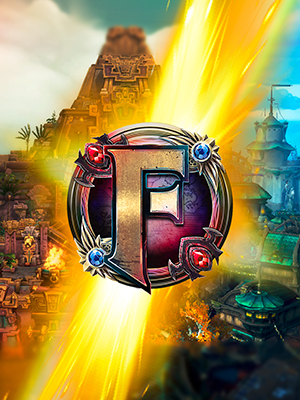 March 12, 2020
Sethraliss
BFA ROADMAP + PVP FIXES!
More

Firestorm
29081 like

Firestorm International
April 1, 2020
Good morning Firestormers!

Due to staying home, we've decided to give you a special gift in game so don't miss your chance!
On Garrosh (MoP), Sylvanas (Legion) and Sethraliss (BFA) get to your capital (Orgrimmar or Stormwind) to talk to a special NPC that will give you a legendary lootbox!

Thank you for playing on Firestorm, you guys rock!

Firestorm International
March 28, 2020
Greetings people!

Just a quick reminder that all of our staffs are hosting a special event on our MoP realm, Garrosh in 5 hours, at 9PM server time!
The only requirement is to have a lvl 90 character, so don't hesitate to join us! More information on the event post here: http://fstorm.cc/EN-CtA

See you in a few on Garrosh, and to everyone we wish a nice weekend!

Firestorm International
March 21, 2020
Greetings, everyone!

All of our staffs (English, French, Spanish, Portuguese-Brazilian and Russian) will unite next Saturday, on March 28th at 9 P.M. server time to host a special event on Garrosh, our Mists of Pandaria Realm!
The only requirement is to have a lvl 90 character on Garrosh! You can find more information on the event post: http://fstorm.cc/EN-CtA

We hope to see many of you next Saturday! In the meantime, have a nice weekend!

Firestorm International
March 17, 2020
Greetings Firestormers!

Following the recent announcements around the world, it seems that a lot of people are gonna spend far more time at home on their computer for the following weeks.
As a result, we've decided to grant a recently growing request by doing a x10 EXP event on all of our realms, that will last until March 31st, so 2 full weeks!
Now you can skip the leveling part much faster and get to the interesting part quicker!

On each realm, you will be able to talk to the NPC "Toran the experience master" located in every starting zones & main cities to select the x10 experience multiplier. You can also reduce that multiplier if you wish to.

We wish you a nice day, and take care of yourselves people! #StayAtHome

Firestorm International
March 12, 2020
Greetings, BFA Players!

It's been a while since we discussed the state of development on Sethraliss, so we figured now that BoD Mythic is out then it would be a great time to do so!
You can find all the info here: http://fstorm.cc/EN-Roadmap

There were also quite a lot of nice additions done recently regarding PVP: while you might have noticed some, you also might have missed some! All of them are listed in that same post, so take a minute to check it out whether you're a PVP player or not: you might find something you'll like!

We wish you a nice evening!

Firestorm International
February 21, 2020
Greetings, Firestormers!

Firstly, This weekend will be a bit special, as we will have a shop promotion of 30%!
This means every Firestorm Point purchase will include an extra 30% points from today Friday 21st February 4 P.M. until Monday 24th February 11:55 P.M. Server time!

To buy some, visit https://firestorm-servers.com/account/points
You can then spend them here to buy everything you want! https://firestorm-servers.com/shop/index

Secondly, as a reminder to our MoP players, you might have had some problems logging in in the past few weeks, so it's important that you read this if you want to play again.

First thing to check, is if you're having any issue right now playing: if you manage to log in and get in game, then you don't need to worry, you're all clear!
Otherwise, here is what you should do:
- If you're using the launcher, all you have to do is to start it, and it will automatically update the MoP client (only 5MB) and you'll be able to play!
- If you're having any issue with your client (minimal or full), you have to download the new minimal, extract it on the root folder of your client (which will replace your .exe) and then launch the new .exe: data will then be downloaded in streaming as usual, and you'll be able to play! You can find the minimal client here: https://firestorm-servers.com/welcome/play

If you have any troubles setting your client up, don't hesitate to ask on our community discord http://fstorm.cc/discord or the forums!
We thank you for your patience, see you soon on Firestorm!

Firestorm International
February 19, 2020
Greetings! We have 2 important news for our BFA players.

Firstly, the mythic mode of the Battle of Dazar'Alor raid is out: you better be prepared to fight all 9 bosses at their peak of power!
This mode includes some new & harder mechanics, so make sure you check some guides before heading in. You can find those in our forum post available here: http://fstorm.cc/EN-BOD-MYTHIC
Don't forget to report issues you might find on our bugtracker: http://fstorm.cc/Tracker or directly to our staff members so it can be fixed as fast as possible!

Secondly, one of our developer implemented the instance save system for Mythic+, in case a crash or reboot occurs while you're doing your run: upon relogging you will now be able to resume it where you left!
Dungeon developers are currently making sure that all important events are properly saved in such cases so you won't be stuck: most of them are already working, and the rest is coming shortly. No more lost runs & random downgraded keys!

We wish everyone a good evening, and good luck to those climbing the Mythic BoD ladder!

Firestorm International
February 13, 2020
Greetings!

From Friday, February 14th 4:00 P.M. until Tuesday, February 18th 10:00 A.M. server time on all of our realms you will be able to set your EXP modifier to 10 for an easy & fast leveling! Nothing planned for Valentine's Day? We got you covered!

On each realm, you will be able to talk to the NPC "Toran the experience master" located in every starting zones & main cities to select the x10 experience multiplier. You can also reduce that multiplier if you wish to!

Much Love from Firestorm!