news
Stay informed about news of the server
Oribos
November 16, 2021
SHADOWLANDS: OPEN BETA !

Greetings everyone !
As we previously discussed in our Shadowlands Devblog, our Open Beta Test Realm (shortened OBTR) has opened its doors and we will be sending the first batch of invitations shortly !
We will begin by granting access to the most active accounts of the past few months. Then, we'll regularly increase the number of accesses by sending new "waves" of invitation. If your account is granted access, you will receive an email with all of the information so you can head in without wasting a single minute, and also invite a friend of your chosing there by sharing the extra access key !
We'll also offer keys in giveaways, or events in game that you can then use or send to friends. At some point, everyone will get access to the OBTR though, so you will be able to test it do not worry !
If you're a streamer, you can contact an admin to get access & keys to give during your streams !

How to use your access key to enter the open beta ? By accessing your account page here and entering it in the designated box ! Be careful, as a key can only be used to grant access to one single account !

On this OBTR, all of your characters from Sethraliss have already been copied, with the level squish applied (level 120 characters will be scaled down to level 50; 60 being Shadowland's max level). The copy was made on November 4th at around 5:00AM server time meaning everything you did afterwards has not be taken into account on the OBTR.

There are several purposes served by having a OBTR, which is why we resort to it everytime before a new expansion or client update is released:
Making sure that the copy of characters from Sethraliss happens without any issue: when the real realm gets released, a similar copy will be made therefore it's important to make sure nothing goes wrong there.

Testing realm stability: while our Quality Assurance team is working on our Shadowlands test realm for month, having a few characters online at the same moment doesn't stress the realm as much as having several hundreds or thousands. This also explains why we're going to give access gradually, to give us time to fix any issue in that regard.

Providing an opportunity for you to test, and report issues you encounter in game on our bugtracker since not everything can be easily spotted on test realms (nor can it always actually be so, since having more players doing things can affect certain behaviors)

All in all, the final aim is to get a Firestorm Shadowlands release as clean as possible for everyone to enjoy: so when you get access (because you will at some point !) make sure to log in, and have fun while also taking a bit of time to forward issues you find



Important Note:
Unlike what was announced in our devblog, the client will actually be in version 9.1.5 and not 9.1. This is retail's current build, but as usual we'll release content in the normal order: 9.0 first then moving forward.
We chose to go for that newest version because it didn't require that much more work on our end, but included several quality of life changes that you will be really glad to have right away !

How to download the client ? Just follow this link, nice and easy ! http://fstorm.cc/EN-SL-Download
Now that we have the basics covered, let's see what you will be able to discover on our OBTR !

EXILE'S REACH & LEVELING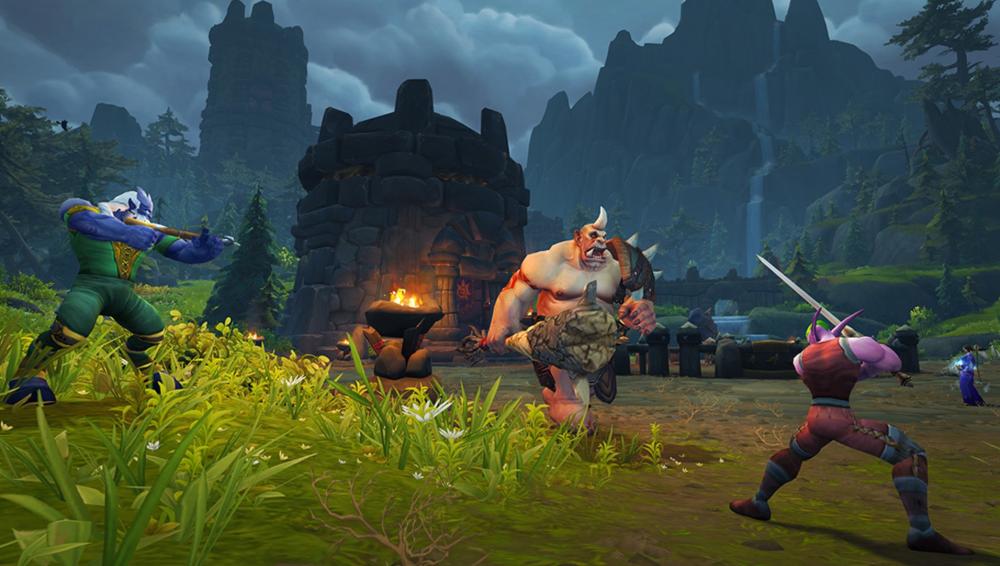 Before heading into shadowlands content itselft, let's talk a bit about the "early game".

Even though you will be able to resume the experience where you left it on Sethraliss, Shadowlands includes a rework of the leveling experience for players, making it faster, simpler and less of a chore for newcomers as well as veterans wanting to create alts !
We worked on that system, and here is how it's gonna look like:
When you create a character (allied races, DKs and DHs excluded), you will be forced into this new "common zone" where every other new characters are too: Exile's Reach. This zone includes a tutorial, and some easy quests that will help you get started in World of Warcraft.
The fact that everyone is forced there allows us to maintain a 100% functionnal zone: everything will work properly, and will continue to do so for the entirety of the expansion !

Once you get to level 10 (allied races starting there, DKs and DHs too right after their small intro questline), you will have the opportunity to chose an expansion to "re-live" up until your level 50. Right now, you will be forced to chose BFA, as it was our best working one, and the easiest to maitain but in the future we plan to have others (starting with Legion). This means that you will do that expansion's main questline, which should give you more than enough to get to level 48, when you'll receive the intro quest to Shadowlands !
Just like Exile's Reach, it will now become a lot easier for us to ensure your full leveling doesn't encounter any issues: before we would have had to fix all expansions, while now only BFA (for now) is required. No more getting stuck !

As explained in the introduction, the max level on Shadowlands is 60 compared to BFA's 120. It will also be a lot faster to get to the max level compared to before: all of those changes were added to make the beginner's experience a lot better than it used to be. On top of that, interface has been edited a bit so you won't end up wondering where you should head or which quest to prioritize: coupled with the high quality content, getting to the starting point of Shadowland's questline should feel really smooth !

With that being said, if you encounter any issues there we'd be happy to hear about them on our bugtracker to make sure it gets the attention required.
THE SHADOWLANDS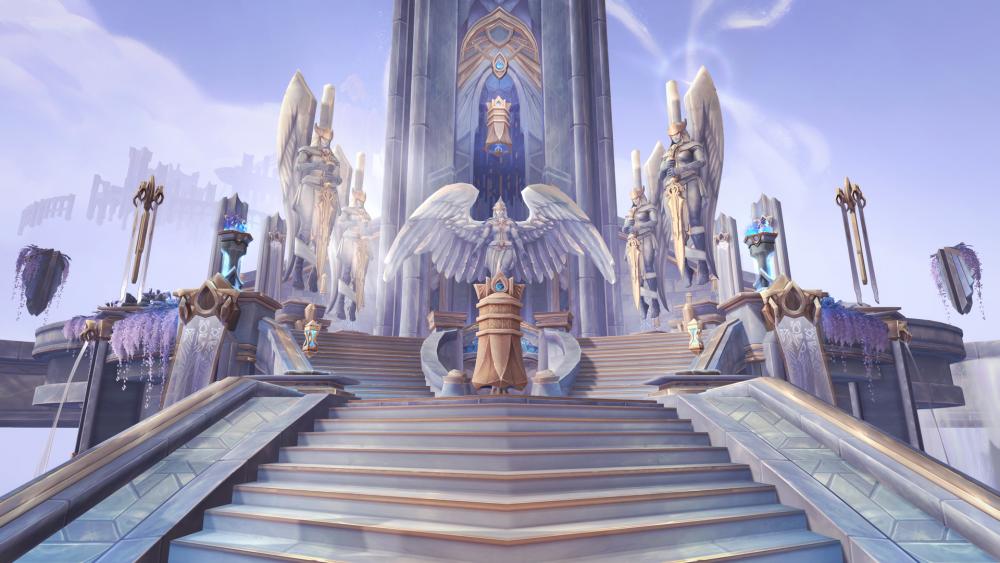 Welcome to the Shadowlands, where all souls get judged and then dispatched for the remainder of their afterlives ! This world of composed of several places:
Oribos is the capital, where the judgement is made by 'The Arbiter': this will be your main hub, horde and alliance alike. From there you can access the 5 zones of the expansion
Bastion which is ruled by the Kyrian Covenant
Maldraxxus which is ruled by the Necrolord Covenant
Ardenweald which is ruled by the Night Fae Covenant
Revendreth which is ruled by the Venthyr Covenant
The Maw which is ruled by The Jailer and where Torghast, Tower of the Damned is located
During your questing you will visit all 5 zones in that order (except a quick detour to the Maw at the beginning !), to finally reach level 60. Everything is scripted, so if you find an issue remember to report it on our bugtracker !
TORGHAST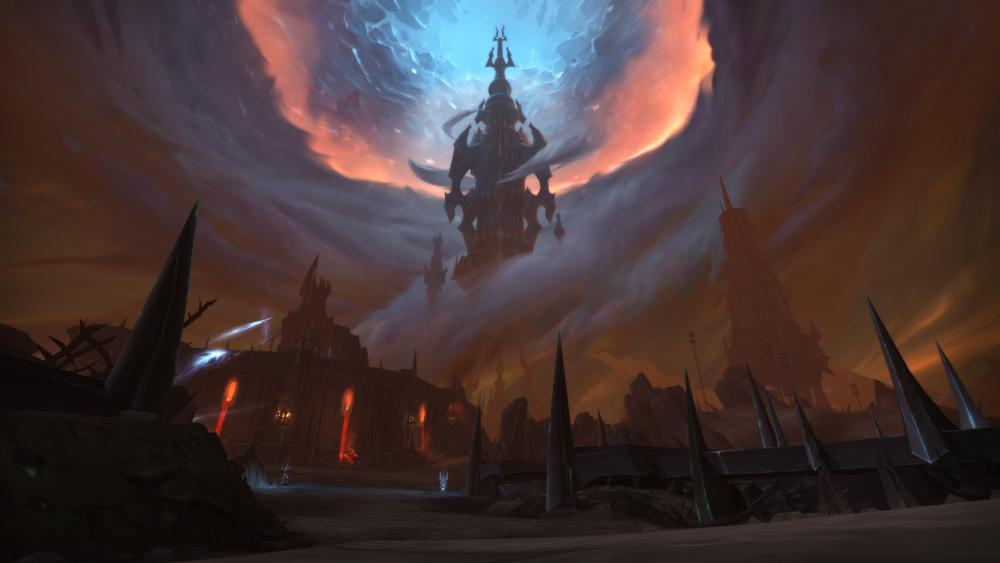 The Tower of the Damned is a new system that was never seen before: a scalable dungeon from 1 to 5 players generated randomly, which means every run will be different !
Unlike Mythic , you won't have a set time to complete your run though, meaning your can explore at your own pace. An introduction questline will help you understand the mecanism of this mode, and you'll then be able to play on 3 different wings in total, with 2 being available each week and rotating.

This mode is central to Shadowlands as it's the source of currencies needed for you to get your legendary items: but don't worry ! Even though it's a new feature you will quickly get the hang of it, and you can always have some friends to help you !
COVENANTS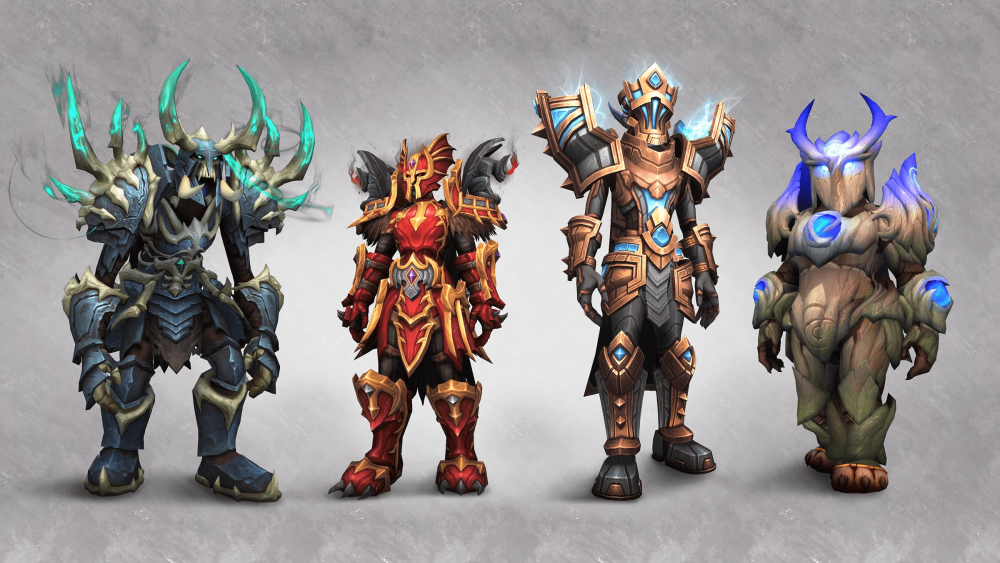 Briefly named above, there are 4 different covenants that rule the afterlife in the Shadowlands: Kyrian, Necrolords, Night Fae and Venthyr.
At some point, you will need to align with one of them, providing your character with different spells, cosmetics, activities and followers to send in missions for various rewards !

Each of them has its own storyline, divided into chapters: the first 2 will be available at some point on the OBTR, while the 3rd ones should follow shortly after. As you're playing you will advance in Renown, a way to show your standing among your chosen family. This is a weekly caped system, unlocking various things such as storyline chapters.

Chosing your covenant is the most character-defining thing in Shadowlands, and changing your mind won't be forgiving ! So you will need to chose carefuly as going back will be time costly.

During your progression you will unlock soulbinds, a new artifact-like talent tree system giving various bonuses obtained by linking your soul to a member of your covenant.
DUNGEONS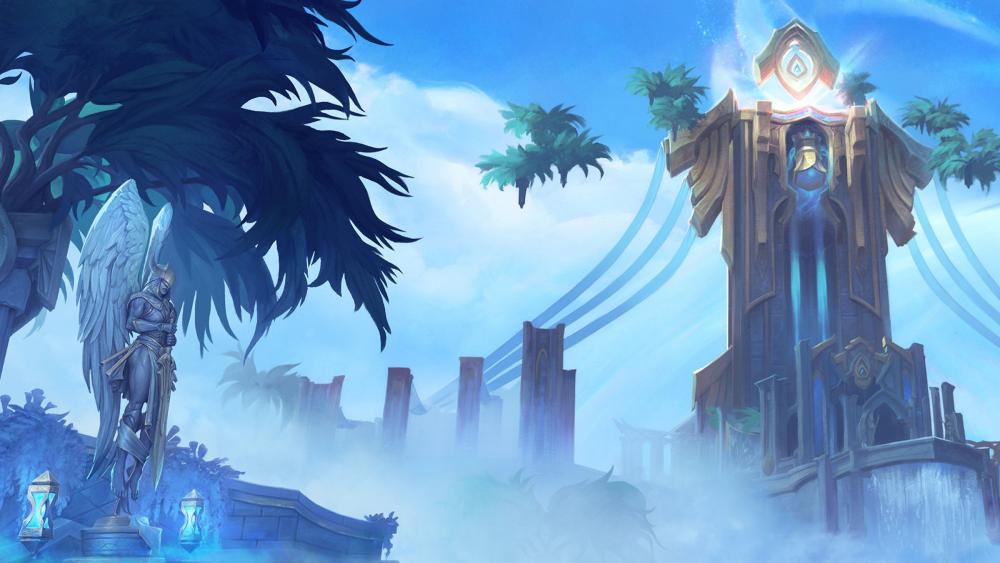 The Shadowlands contain 8 different dungeons, 6 of them being available right away on our OBTR ! 4 of them are accessible during your leveling, while the remaining others will be unlocked once you reach level 60.

On our OBTR, you will be able to play them in all difficulities including Mythic . Here is the list:
The Necrotic Wake - Bastion - Accessible while leveling
Plaguefall - Maldraxxus - Accessible while leveling
Mists of Tirna Scithe - Ardenweald - Accessible while leveling
Halls of Atonement - Revendreth - Accessible while leveling
Theater of Pain - Maldraxxus - Accessible level 60
De Other Side - Ardenweald - Accessible level 60 - Currently still under development (ETA: 1 week)
Spires of Ascension - Bastion - Accessible level 60 - Currently still under development (ETA: 3 weeks)
Sanguine Depths - Revendreth - Accessible level 60
RAID: CASTLE NATHRIA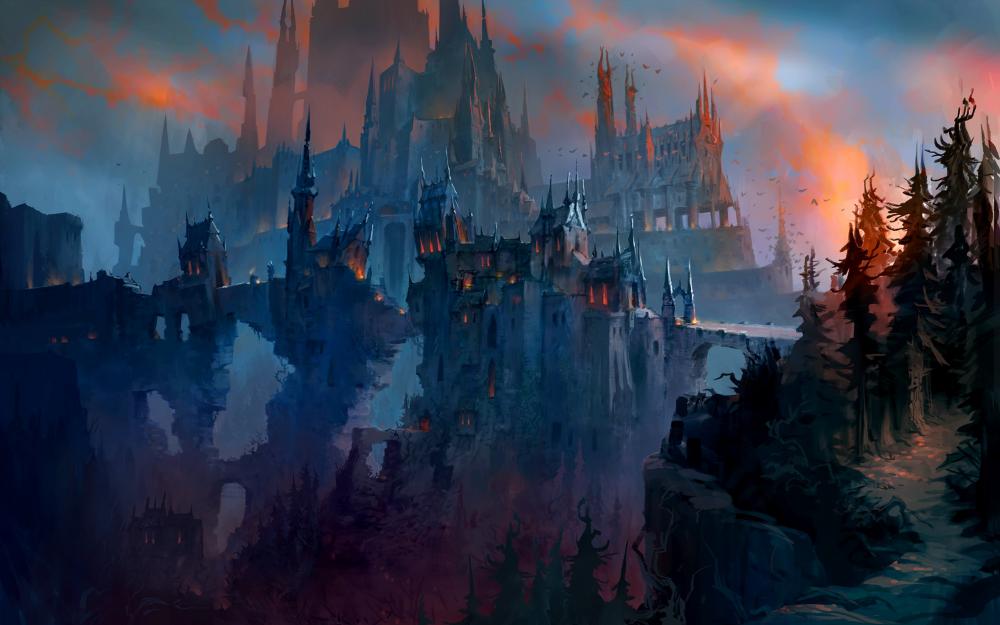 The first raid of Shadowlands, Castle Nathria will be available on our OBTR in LFR, Normal, Heroic and Mythic difficulties !
Located in Revendreth, you will be able to fight your way towards its 10 bosses which are all scripted:
Shriekwing
Sun King's Salvation
Artificer Xy'Mox
Huntsman Altimor
Council of Blood
Hungering Destroyer
Lady Inerva Darkvein
Sludgefist
Stone Legion Generals
Sire Denathrius

OTHER FEATURES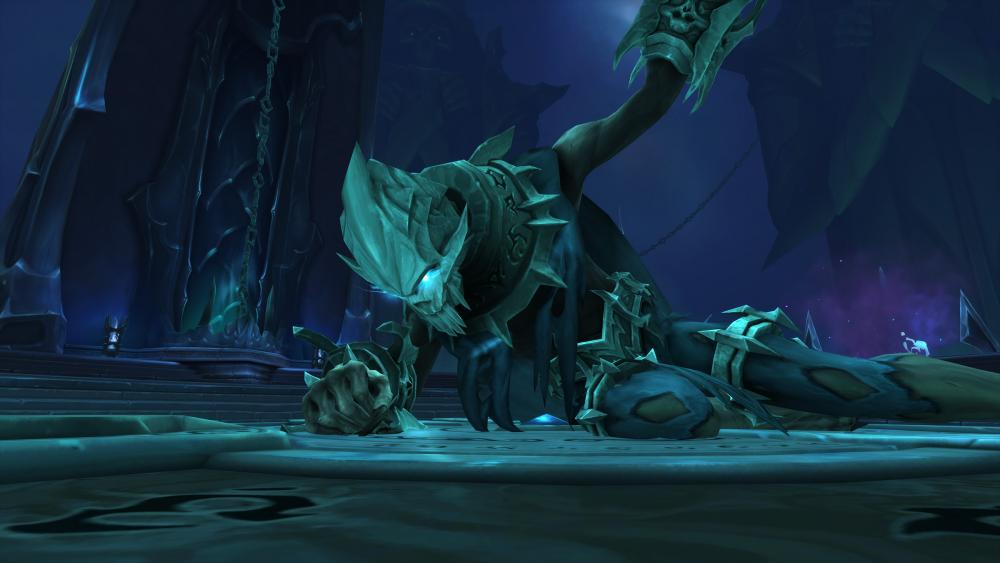 On top of all that, you will be able to experience much more:
The legendary gear system is returning, with some changes ! You can now craft them, and then infuse those items with legendary powers collected through your questing.

PVP players can rejoice, as you will be able to do arenas and battlegrounds, earn honnor and conquest to then purchase your gear to vendors ! This was something wanted for a long time, and it's making its return on SL, and on our OBTR ! The warmode system from BFA still persists, so you can chose whether you want to be able to battle the other faction or not in open world !

The weekly chest has been revamped, and will be far less random now ! By battling raid bosses, doing Mythic keys and PVP activities you'll then be able to select through an increasing number of gear to get what you trully need !

World Quests will be available on all zones, and World Bosses will be added a bit later on the OBTR

Classes have been adjusted, and you will be able to discover how your new favorite class looks like ! As a reminder, all balance changes will be those of 9.1.5 which includes a lot of optimization compared to the fairly chaotic 9.0 one.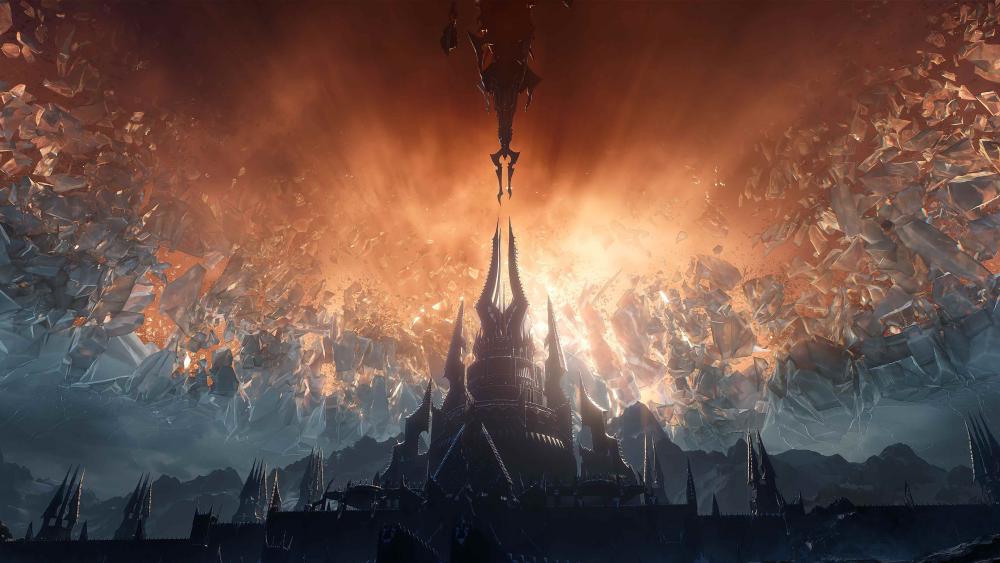 We are excited to bring all of those content to you guys, and hope you are eager to discover it as well!
We cannot stress this enough, your feedback will be of great importance to make sure that our actual release goes as well as possible! So please take the time to write reports about the issues you encounter on the bugtracker.

Thank you for reading, and see you on our Shadowlands OBTR !
The Firestorm Team