news
Stay informed about news of the server
General
September 5, 2019
Special x10 experience weekend on Firestorm!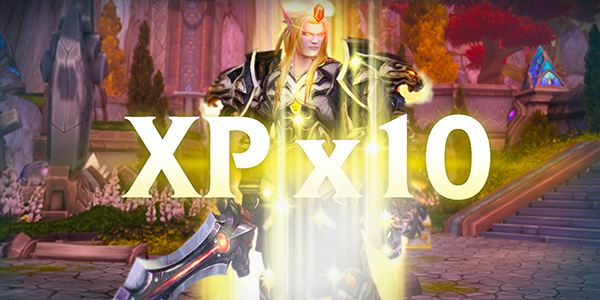 Greetings!
A month ago we had a special weekend on Sethraliss where all experience gains were multiplied by 10...
Time for round 2, this time on every realm of every expansion!
Starting tomorrow Friday 6th September 4:00PM until Monday 9th September 11:55PM, on Icecrown (WotLK), Deathwing (Cataclysm), Garrosh (MoP), Gul'dan (WoD), Sylvanas (Legion) and Sethraliss (BFA) all experience gains will be in x10!
On some of those realms, you will need to talk to 'Toran, the experience master' located in every starting zones & main cities to select the x10 experience multiplier. Toran will also allow you to reduce the multiplier if you don't want it.
We wish you a nice weekend, and a happy leveling!
The Firestorm Team