news
Stay informed about news of the server
Sethraliss
July 24, 2019
Sethraliss 3rd Content Update + Special Weekend!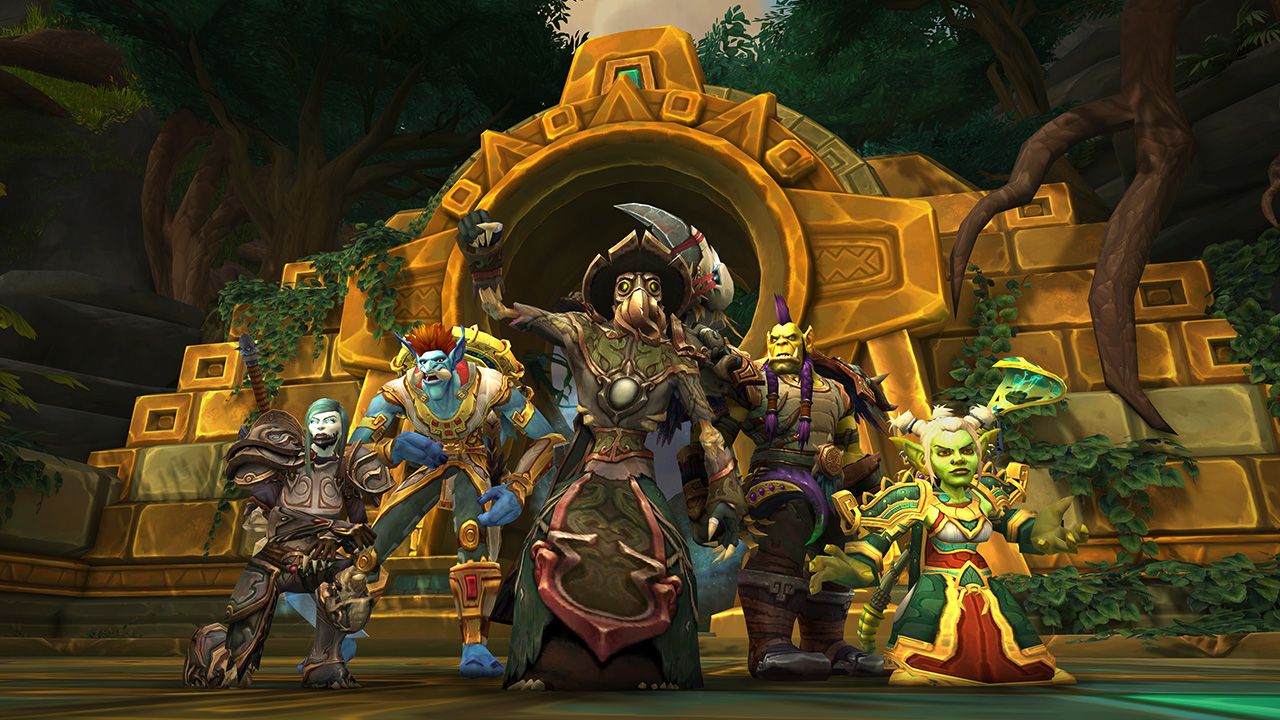 Third time's the charm!
Following our previous content update, we will be updating Sethraliss on Wednesday, July 31st at 11:00AM server time for our 3rd content update!

On top of that, we'll be having a special weekend from Friday, August 2nd at 4:00PM to Monday, August 5th at 11:55PM server time, where all experience gains will be x10! Take this opportunity to level up new alts with friends and discover the new content added!

We also wanted to keep you guys posted about 8.2 version, as we've started to work on it: You can expect it to be shipped to live around the MIDDLE OF OCTOBER. This ETA (remember that the E stands for Estimated: this is subject to potential changes) matches retail in terms of release delay, as we'll have had 8.0 patch going for about 6 months. As a reminder, this patch will also put the first PVP & Mythic season to an end, starting the 2nd PVP season 'Sinister Gladiator' alongside a new affix for Mythic season 2: Reaping!
But let's focus first on what this 3rd content update will bring onto Sethraliss! Bring it on!!!

ARATHI HIGHLANDS

Arathi's zone will be available!
A full new zone, including new rare mobs to slain! Each week, the control of the zone will switch faction, allowing the one in control to battle the opposing faction's world boss ! For example, if the Horde is controlling the area, their players will be able to group up to fight the Alliance's World Boss, rewarding 370 ilvl gear!
Each Faction has its own World Boss: The Lion's Roar for the Alliance, and Doom's Howl for the Horde.
For more information on Arathi's zone, click here.
Note: Warfront won't be available in this update.
VOL'DUN
The last remaining Horde zone, Vol'dun will have its full questline released!
World Quests will also be included, which means the Horde territory will now be fully available! FOR THE HORDE!
With this zone also comes a new World Boss that will be added in the rotation: Dunegorger Kraulok

STORMSONG VALLEY
The last remaining Alliance zone, Stormsong Valley will have its full questline released!
World Quests aren't ready at this point, but will be added gradually: you will be able to follow those additions on the BFA Live Changelog.
With this zone also comes a new World Boss that will be added in the rotation: Warbringer Yenajz
DEVELOPMENT ROADMAP
Last time we shared was a month and a half ago, here's where we stand now!
Island Expeditions are under testing! Currently 3 maps are available: Dread Chain, Skittering Hollow and Rotting Mire. This content should be shipped to live soon, way before the 8.2 with other islands added progressively. This will be that last 8.0 content currently missing! After that, we'll set sail to 8.1 content (see below for more information)
The development on old content stuff continues! We're still not sure if we'll make a post for everything that was done, or if we'll add fixes when they are applied on the live changelog, but regardless we will keep you posted about what's worked on! So far, Gilneas has already been applied, and Kezan is under testing. Tanaan Jungle is being scripted, and some old dungeons have been fixed so they can now be completed.
The 'Role Check' system is still being worked on: in essence it works, but there are still some slight tweaking to do before we can release it on the live realm.
8.2 is being worked on, with a test realm running. Even though the patch itself will be 8.2, we'll start by scripting the 8.1 content: as stated above, except for the Island Expedition, this 3rd update concludes all content from patch 8.0. We're switching our developers from 8.0.1 version toward 8.2 gradually (a few will stay to ensure Sethraliss gets the attention it needs in the meantime), and focussing our attention first on spell fixing (we already have a list of all changes made on every spells since 8.0.1), as well as the 2nd Raid: Battle of Dazar'Alor, the sequel of our current War Campaign, and PVP invasions!
As a reminder, our Quality Assurance team could use your help, especially with the 8.2 patch featuring all its new content!
Whether you're more familiar with raids, dungeons, questlines, professions, or classes, you can help us improve the server! You can send your application here (in English) and if you have questions, feel free to ask any admin on discord, or the Head QAs directly (Citryne for PVE side, and Tweek for Class Masters).
Thanks for your time, we wish you all good luck & fun while enjoying those new contents!
The Firestorm Team.