news
Stay informed about news of the server
Sethraliss
April 5, 2019
Sethraliss 1st Content Update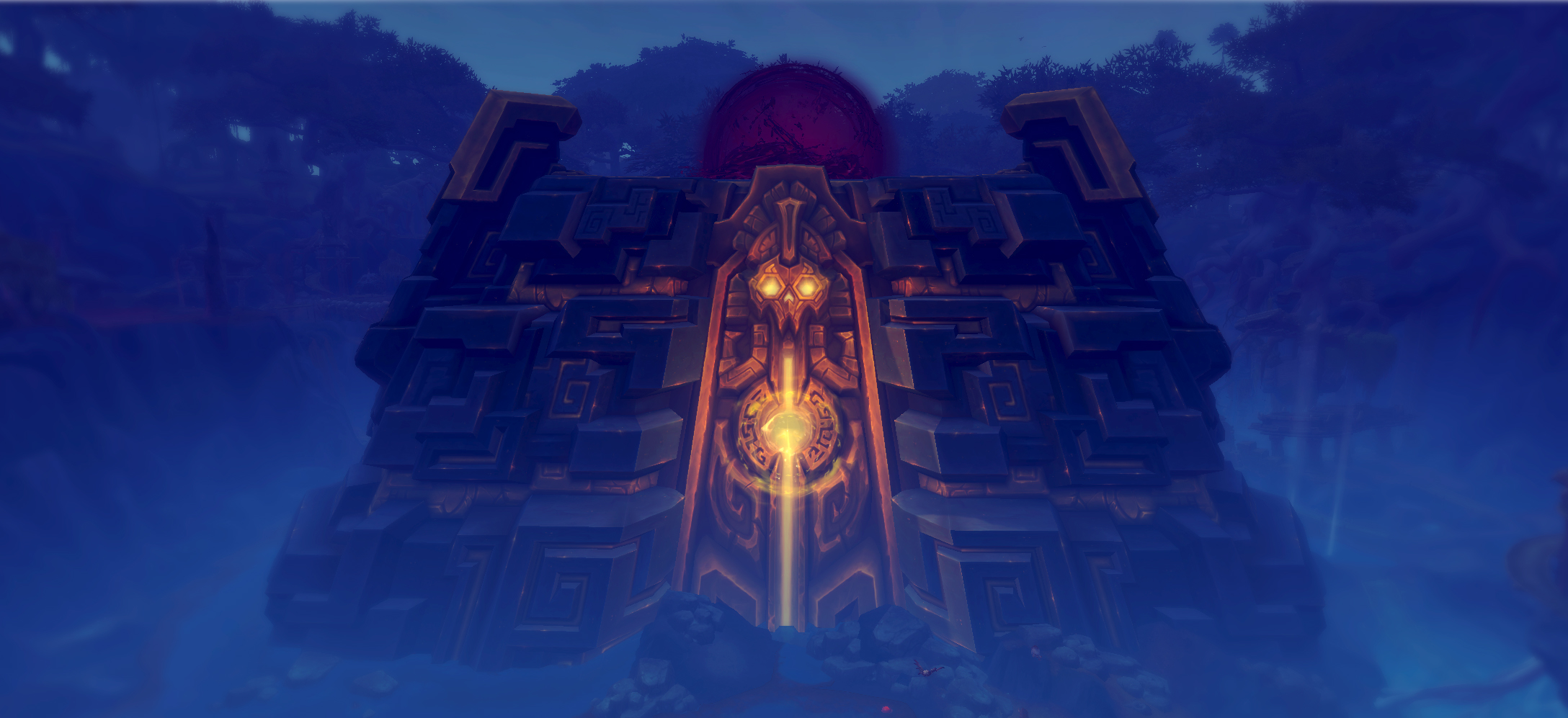 Hello everyone, we hope you are all enjoying our newest expansion!
We have dedicated all our time and resources to make it the best possible Battle for Azeroth private server, we're happy with the results so far, and we're continuously fixing issues that you guys might encounter to make sure the gaming experience is at its best for everyone.

Now let's talk development: When we released the realm Sethraliss, we told you guys that the first big content update would include, among other things, the first wing of Uldir: well there has been some changes!
We heard a lot of people complain that, by releasing Uldir wing by wing, it would cut out most of the hype a raid release is supposed to bring: the experience is different than retail, because you would be able to do the first wings several times before reaching G'huun (the final boss) that would be released week later, and the guild race wouldn't feel the same when you have bosses released 3 by 3, with weeks between them.
You probably know where this is going by now: We decided to release Uldir fully in one update, in LFR, Normal & Heroic difficulties (Mythic will be released later, not the next week).
Since we have 3 different developers working on the raid, this change of plan won't actually delay the update by much, and we're currently expecting to release it late April / early May.
As you may guess, releasing the full raid implies heavier testing sessions to make sure that everything works fine: this is made possible thanks to our Quality Assurance team ! If you're interested and want to help us out, feel free to apply there to join the team!
Now let's get to it!
ULDIR

Uldir will be fully available in Looking for Raid(LFR), Normal and Heroic.
All the bosses, loot and achievements released in one single patch: get ready, read the strats with your guildies, and climb the PvE ladder that will be available on our website!
As a reminder, we will be releasing the Mythic Mode a few weeks later.
Bosses:
MYTHIC SEASON 1

Mythic will be added: this means tougher challenges, new affixes, but also better rewards! Push your key to get the best possible gear at the end of the dungeon, and in your weekly chest. Some changes have occurred since Legion, be sure to check them here.
Season 1 Special Affix: Infested, for the rest of the affixes you check here.
Rewards:
DREAD GLADIATOR PVP SEASON

For those of you that thrive in the heat of PvP fights, start climbing the ladder in 2vs2 and 3vs3: face your opponents on the arena and prove your worth as a champion of Azeroth!
This will be the first PvP season, and will last until the second raid, Battle of Dazar'alor is released.
Here is the list of rewards you can get while defeating your enemies.
Alongside the ranked system, you will now be able to get a weekly PvP cache, when you cap your conquest, with its rewards depending on your PvP rank: Everything you need to know can be found here.
Rewards of the weekly chest, based on your highest rating:
WORLD BOSSES

Face World Bosses in epic battles. Work with other Champions in order to get those big baddies down and claim their prize!
A different one will be available each week:
https://www.wowhead.com/world-bosses-in-battle-for-azeroth
With this release, we hope to give everyone new challenges to face alone or with friends, both PVE and PVP wise: more content to do every week, with better rewards.
Join the battle, get the best gear possible in the meantime to make sure you're ready for it!
Regarding other content still under development and testings, you can expect several updates (no clear roadmap yet: those will be released at different times, but no set date as of now):
- War campaign, alongside King's Rest and Siege of Boralus dungeons.
- The 2 last zones: Stormsong Valley in Kul Tiras, and Vol'dun in Zandalar
- Arathi Highlands Warfront
Thank you for your time, and we hope you are as hyped as us about this!
Have fun on Firestorm, and see you next time

The Firestorm Team.