news
Stay informed about news of the server
Sylvanas
January 10, 2019
Legion: Season 5 PvP!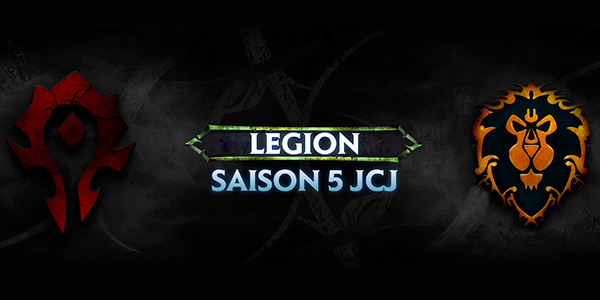 Legion Season 5
The Season 4 of the Legion realms - Sylvanas and Greymane will end on Friday, January 18th, 2019.
The following season will begin on Monday, January 21st, which will have a brief inter-season period in order to balance the armor after the launch of Antorus in Mythic mode.

The rewards will be handed out during the week of January 21st and will be distributed to players classified in 3c3 and 1c1.
The rewards will be awarded to the best Legion players, taking into account the general ranking of factions and realms.
Here you can see the distribution of rewards for the 3c3 table in Legion:
Aquí puede ver la distribución de recompensas para la tabla de 1c1 en Legion:

About the rated battlegrounds, the rewards will be distributed as follows:
(Players must have done at least 50 rated battlegrounds in order to be eligible of the reward).
We will make sure to ban and remove from the rankings to all the players that performed Wintrade before the next season begins.


Congratulations to the winners!