news
Stay informed about news of the server
Sylvanas
October 10, 2018
New content and Argus Arrive!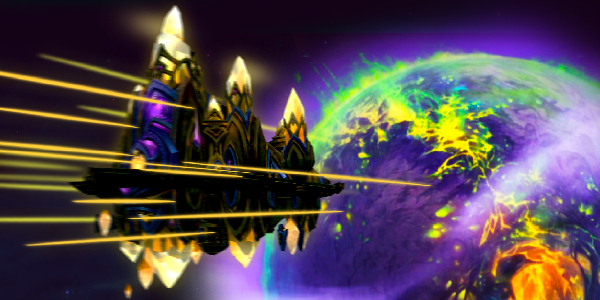 Hello everyone,
We've been working on this for several weeks, and we are excited to announce the opening on Argus next week. You guys were patiently waiting for it and soon you will be able to join forces with b.. I mean put your feet on it. We've spent a long time working on the various content that will be given to you, with the help of the Quality Assurance members who have tested daily and made this possible for you!
Important Information
•
https://www.wowhead.com/currency=1357
and Emissary chests will be reset on October, 15th, 2018.
•
You will need to use or open them before the release which will take place on October 15th, 2018.

All quests are available.

Information
•
Loot and Achievements will be available.
•
Modes: Heroic and Mythic .
The Seat of the Triumvirate is a long-abandoned building in the center of Mac'Aree that was once the center of eredar ruling power. It has been overtaken by the presence of the Void and its Shadowguard, seeking the darkened naaru L'ura. It was a site of miracles and marvels.
You can take part in this dungeon on Monday, October 15th, 2018 at 18:00 (server time). If you encounter a bug or any issue with the dungeon, let us know by leaving the information here.

Information
•
First wing available
•
Modes: LFG, Normal, Heroic
Antorus represents the center and source of the Legion's power, and the team approached the design of the zone with several principles in mind. First off, Antorus is staggering in scale; this is not a mere terrestrial fortress or keep, but rather a sprawling complex carved into the depths of a shattered world, and while sections of the raid are traversable on foot, players will use the Vindicaar and other means of conveyance to span the great distances involved. Second, this is the culmination of a military campaign by the Army of the Light and our other major allies in this fight, and player champions represent the tip of the spear with an army at their back. As you carve a path through Antorus, a pitched battle rages all around you, and your actions help advance the cause of the Light in this battle for the fate of all worlds. And finally, we get a rare chance to delve into the Legion's true origins—before the Fel, and before black and green corruption, there was a single mighty titan who embarked upon a crusade that would shape the fate of the universe. A glimpse of those ancient secrets awaits the bold and daring souls who venture into the innermost depths of Antorus.
https://wowhead.com/npc=123371:

Constructed deep within the core of Argus and outfitted with an arsenal capable of decimating worlds, this war machine has been designed for a single purpose: to bring the mortals' invasion to its knees.

https://wowhead.com/npc=126916:

Infused with fire and shadow, F'harg and Shatug are the prized pets of Sargeras. Bred for carnage, these hounds delight in eviscerating their master's enemies. With the Army of Light and their allies advancing upon Antorus, the Legion prepares to unleash these vicious creatures onto the battlefield and put an end to the mortals' invasion.

https://wowhead.com/npc=122367:

Long ago, in the golden age of eredar civilization, a council was formed to oversee the defense of Argus and maintain peace. But after their dark bargain was struck with Sargeras, these master tacticians used their military expertise to help orchestrate a Burning Crusade that ravaged countless worlds. Now the full might of the Legion's army is theirs to command, and they wield this terrible power to annihilate all who oppose the Dark Titan's will.
You can take part in this raid on Wednesday, October 24th, 2018 at 18:00 (server time). If you encounter a bug or any issue with the raid, let us know by leaving the information here.

The current season on our Syvlanas and Greymane realm will end on Monday, October 15th, 2018. The award distribution will happen during the week of Monday, October 15th, 2018 and each realm will independently receive a reward. There will be seven days off for the off-season to prepare the new content patch of 7.3.5.
The rewards will be distributed to 3v3 regardless the factions nor the realms. Here are the level of rewards:
About rated battlegrounds, ( http://www.wowhead.com/achievement=11018/hero-of-the-alliance-vindictive / http://www.wowhead.com/achievement=11019/hero-of-the-horde-vindictive) will be given to for the top 1 to 10 players by their faction.
We will also be banning and removing players who have been win-trading during this season. Please remember that you must have at least 50 matches during this season in order to be eligible for rewards.

Argus
Come discover a new world exclusively on Firestorm, with its three zones, world quests, quests, and its history!
Available on October 15th, 2018 on our Sylvanas realm!

Read More.

Migrate to Firestorm
Migrate up to two characters from any server that's 7.0, 7.1, and 7.2 to Firestorm.
It's time for you to play the latest content and enjoy patch 7.3!

Invasion Points
The fiery legion is omnipresent on Argus; the fight is unavoidable!
You will have to push through it at all costs on the invasion sites.
Many rewards will be given to you with each victory.

Read More.

New Legendary System
You will be able to exchange 1,000 https://www.wowhead.com/currency=1533 and use it to buy https://www.wowhead.com/item=157796 which gives you a random legendary!
The item that you will receive will be random depending on your specialization.
We also doubled loot rates for legendary items!

Battle for Azeroth
We are still working on this in parallel with Legion.
More information will be available shortly.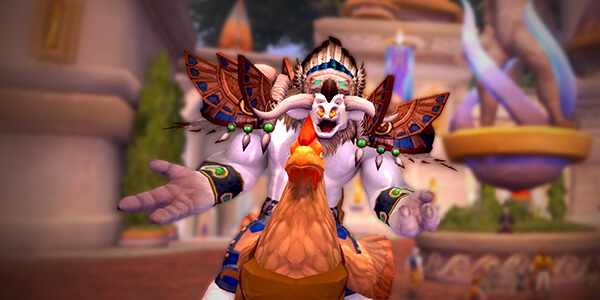 Boris
Hey you guys, I've returned from the beach as I was on vacation!
My chicken and I will be back on Firestorm on Friday, October 12th at 16:00 (server time) until Monday, October 15th 2018!
I'll be giving you a character for free to maximum level and its base gear on any of our expansions.