news
Stay informed about news of the server
General
April 11, 2018
Your time has come, Public Test Realm (7.3.5)!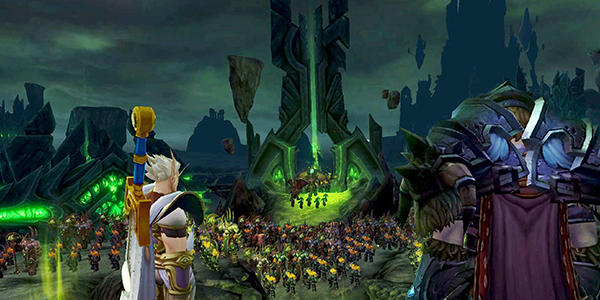 Hello everyone,
We have been showing you plenty of 7.3.5 previews of content that were in development over the last weeks. As we had said our Quality Assurance has been testing it nonstop to make sure it was polished as possible. The test realm will be open to everyone, starting April 13th, 2018 the realm will be fully open to everyone to help out and test. Testing is the best way we can get help from you, there is a difference between a small team of Quality Assurance testing and you, the community!
We need your help in filling in detailed reports, so we'll be making a guide for you here how to file a report on the bug tracker.
Visit the Bug Tracker on our Website..
Create a New Bug Report.
Provide a Report Title, Language (English), Category, Realm, and Sub-Category.
In the text box below provide the following information;

Character Name (Name, Faction, Level, etc).
Explain in detail the bug you have found (where did the bug happen, what phase was the bug in, etc). Please provide full details, especially if it's a bug with a spell mechanic.
Explain to us how to reproduce this bug.
Evidence (provide us some evidence, screenshots and YouTube videos are always a plus).
We are aware that there is still issues, and our developers are working on every single issue, to make sure that the official release is amazing and wonderful to everyone! Down below are the list of features you will be able to test on the Public Test Realm;
Legion Assaults

Val'shara
Azsuna
Highmountain
Stormheim


Broken Shore

Introduction and Scenario
Quest lines
Rares
World Quests
Sentinax
Mage Tower Challenges;

The Imp Mother's Den
Thwarting the Twins
The Archmage's Reckoning
Feltotem's Fall
The God-Queen's Fury (Under Development)
End of the Risen Threat (Under Development)
The Highlord's Return (Under Development)


Class Fixes

Over 700 class fixes are applied; you can test your class and give us the feedback on your experience!


Artifact System

Artifact Knowledge once a week (entire server).
New artifact traits!


Dungeon and Raids

Cathedral of the Eternal Night
Tomb of Sargeras

Goroth
Harjatan
Mistress Sassz'ine

Karazhan

Upper Karazhan
Lower Karazhan


Leveling System

World Scaling
Item reward scaling
Item drops scaling
We are still currently working on many features, and fixing reported issues of the current ones reported to us. Our goal is to get as much feedback from you, our community as possible and get this patch as polished before releasing it to live. So, please read the information on the Bug Tracker provided to you above in the thread. Our plan is currently to release it to Sylvanas on the first week of May 2018 (May 7th, 2018).
Happy testing,
Firestorm Team